NIA's Junior Health Minister speaks to implementation of National Health Insurance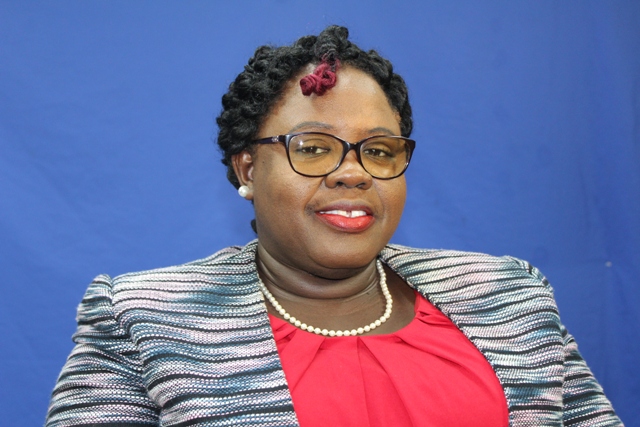 NIA CHARLESTOWN NEVIS (November 13, 2018) — The following is an address by Hon. Hazel Brandy-Williams, Junior Minister of Health in the Nevis Island Administration (NIA) on November 13, 2018, regarding the implementation of the National Health Insurance.
A commitment to the wellbeing of our people has been the priority of the Concerned Citizens Movement (CCM)-led Nevis Island Administration as evidenced by our motto of "People Matter Most".
This includes that of economic and social well-being and by extension, our nation's health.
At the national level, as part of the Team Unity Government, we have also demonstrated our commitment to the advancement of health initiatives including the implementation of Universal Health Care as included in our Manifesto.
At the international level, as a nation committed to advancing the sustainable development agenda, we continue to work towards the achievement of Sustainable Development Goal 3, which discusses among other things achieving universal health coverage.
As a country with a high disease burden of non-communicable diseases (NCDs), investment in treatment costs due to hospitalizations whether locally or overseas continue to skyrocket.
These costs are oftentimes due to catastrophic illnesses such as cancer, which can exceed that of $100,000 per year, resulting in financial hardship, and in some cases poverty for individuals and families, regardless of one's socioeconomic status.
Many of these individuals and families approach government for medical assistance, and our annual expenditure has exceeded $600,000.
While we are committed to ensuring quality access to secondary and tertiary hospital-based care, we continue to place a focus on primary healthcare to prevent our people from getting ill, as well as ensuring that they can effectively manage conditions when diagnosed, to allow for a greater quality of life.
An improved healthcare system that is responsive to the aforementioned needs of our people will soon be a reality in St. Kitts / Nevis.
Thus far in 2018, we attained two significant milestones along the roadmap to implementation of Universal Health Insurance.
In February, the launch of the multisectoral National Commission was realized along with the contracting of the University of the West Indies (UWI) Health Economics Unit, based in Trinidad, which continues to provide guidance in this process.
This team has been resident in the Federation over the last several months and provides critical information to the Commission.
The information garnered has informed the development of the Green Paper on Universal Health Care, another significant milestone as we move towards implementation.
This Green Paper was recently approved by the Federal Cabinet, and contains proposals for discussion on many issues related to this process including contents of the benefits package, governance structure, service provider eligibility, overseas medical care, sources of financing etc.
Discussions will commence in this month in the form of public consultations, and meetings with key stakeholders, and run for a period of approximately two months.
In Nevis, public consultations commence on November 20, 2018.
These forums will provide an opportunity, for you the general public to contribute to the development of the final policy on Universal Healthcare.
This policy impacts all in our population including youth, elderly, the disabled, the self-employed, the unemployed, and all others. I encourage you to make your contributions to the advancement of healthcare in the Federation.
The Green Paper has already been distributed widely, and is available at public facilities including libraries, schools, business places in Charlestown, health centres and the Alexandra Hospital.
It has also been circulated widely electronically, and is available on the Nevis Island Administration website.
In a population where approximately 30 percent is covered by private health insurance, improving access to healthcare coverage will be a significant achievement for health and population development.
Healthy people live more productive lives. So let us ensure that our nation continues to prosper even further, as we give true meaning to the saying "the health of the nation is the wealth of the nation".