President of Nevis Island Assembly pleased with mock youth parliamentary sitting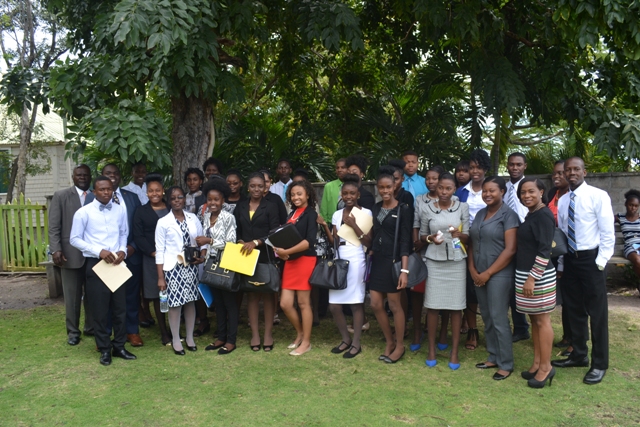 NIA CHARLESTOWN (March 16, 2016) — President of Nevis Island Assembly, Hon. Farrel Smithen, commended the members of the Nevis Branch Youth Parliamentary Association for what he described as their satisfactory performance at a mock sitting at the Nevis Island Assembly at Hamilton House on March 14, 2016.
The sitting marked the observance of Commonwealth Day. The theme was "An inclusive Government" and according to Mr. Smithen, the performance Association's members who participated did meet his expectations.
He said it was important to stage mock youth parliamentary sittings which affords the youth some exposure to the parliament and what goes on when the actual Assembly is in session.
"One of the fundamental reasons for getting the youths on Nevis involved in Parliament, is to expose them to the workings of Parliament.
"This exposure is based on research done on parliamentary procedures which will allows the members a clear understanding of parliament in its entirety," he said.
Mr. Smithen said during the youth parliamentary sitting, the participants were allowed to deviate from the normal practise and posed questions in wide range of pertinent areas such as finance, water, public works, agriculture, health, community affairs, tourism, national security electricity, youth and sports, education and immigration.
He explained that although it was not a normal occurrence in the Nevis Island Assembly, the strategy was used in the mock sitting, to get the participants to investigate the current situations in the political arena and exposing them to practical situations in Nevis.
At the end of the sitting, some of the participants expressed satisfaction with being part of the Association.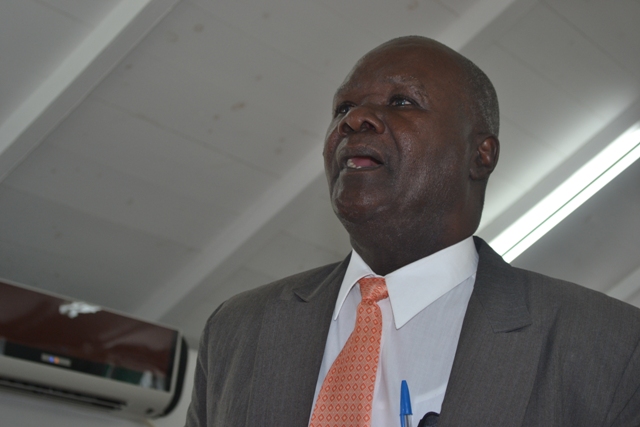 Ms. Sabrina Orr, who served as the President of the Assembly at the mock parliamentary sitting, said her participation has helped with developing her self-esteem and public speaking skills. She also said she was impressed by the presentations made by both sides of the House given the limited time they had to prepare
Delecia Burke, who served as Minister of Government, said her participation has provided her with a greater awareness. She said she now has greater respect for those in authority particularly for her teachers and her school. She also expressed interest in participating in future parliamentary activities.