Urologist pleased with outcome of 11 years of prostate cancer screening clinics on Nevis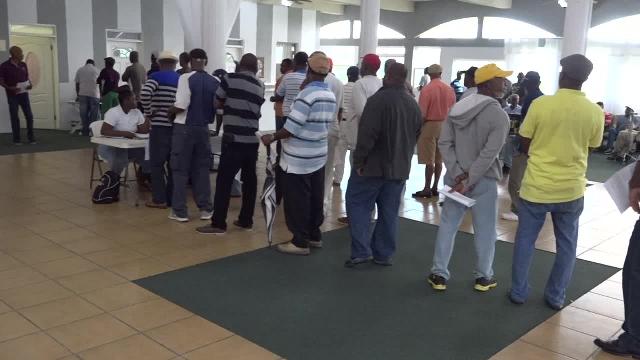 NIA CHARLESTOWN NEVIS (January 17, 2018) — Urologist Dr. Dwayne Thwaites, who is based in the United States of America, says the result of 11 years of prostate screening clinics on Nevis is evident and he is comfortable with the decreased rate of prostate cancer in the island's male population.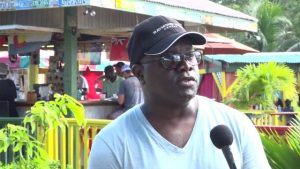 He made the comment at the end of the 11th free prostate cancer screening clinic on January 13, 2018, at the Occasions Entertainment Centre.
"We are at a point where we are seeing a lot of repeat players. We are seeing people who we knew in the past had abnormal test results who were treated. I have seen a lot of patients who have been away for radiation treatment and those who have had local treatment for prostate cancer who come back…
"I am very comfortable with the population and with the amount of prostate cancer we are seeing and I think that we are doing a good job. We can now see the results of 11 years of screening in Nevis," he said.
Dr. Thwaites, who has been leading a team of urologists and volunteers with support from the Nevis Island Administration (NIA) and the private sector, said the participation at the clinics have been steadily increasing.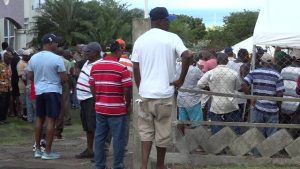 Since the clinics began the highest number of participants has been 622. However, in 2018 there were 588 patients, surpassing last year's participation by 10.
He believes the increase is because the patients were becoming desensitised about the manner in which the examination has to be conducted and the understanding that it is better to be screened than to be left behind and end up with late stage prostate cancer.
The urologist acknowledged that although they have detected a couple of changes from the year before on some of the prostate exams they rarely receive late stage disease cancer.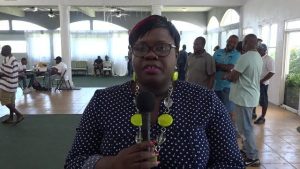 Meantime, Hon. Hazel Brandy-Williams, Junior Minister in the Premier's Ministry responsible for Health and Gender Affairs, who came to show support for the men at the screening clinic said, she was pleasantly overwhelmed with the participation.
She said it means that the men on Nevis are taking their health seriously, the implications of prostate cancer and the need do early screening. The minister thanked those involved for their continued efforts in staging the clinic.
"I must say thank you to Dr. Thwaites and his team. This is the 11th year and we are happy that he has undertaken this very important task of bringing awareness to certain cancers and certain health care to our people on Nevis.
"I would like to thank Nurse Jessica Scarborough and her team of volunteers. They, too, are doing an excellent job," she said.