2010 Teachers of Excellence Recognised at Weekend Awards Ceremony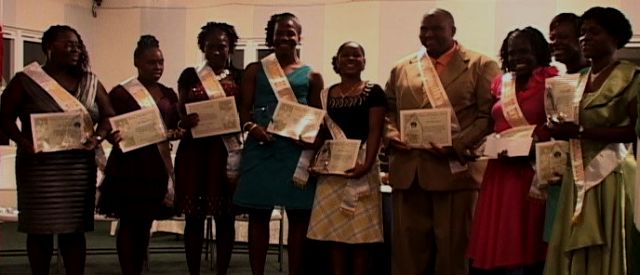 (l-r) Mrs. Marva Bishop, Ms. Shelita Browne, Ms. Kera Herbert, Ms. Latasha Isles, Ms. Althea Jackson, Mr. Adonis Rivers, Ms. Tamesha Saddler, Ms. Delceta Ward and Mrs. Lornette Webbe
CHARLESTOWN NEVIS (November 22ND, 2010) — Following weeks of pampering by the Department of Education, nine of Nevis' teachers, dubbed "Teachers of Excellence 2010" were formally recognized and awarded at the Occasions Entertainment Complex, last Saturday [Nov. 20], for their outstanding contribution to the teaching profession.
The fourth annual Teachers of Excellence Awards Ceremony attracted the presence of the island's Premier who also holds the post of Minister of Education; the Honourable Joseph Parry. Education Advisor, Mrs. Christine Springette and Permanent Secretary within the ministry, Mr. Joseph Wiltshire together with the island's education officers, participated in the auspicious event.
Prior to last Saturday's awards ceremony, "the well-deserving servants of the state," as described by Principal Education Office [PEO] Mrs. Lornette Queeley-Connor, were treated to a special church service in their honour, had their profiles and interviews aired on Nevis Television's Channel 8 and benefitted from a trip to St. Kitts where they stayed at the Marriott St. Kitts Resort.
Former teacher and now Education Officer, Mrs. Janette Meloney in her welcome remarks, described teaching as "the noblest profession in the world" and added that the "electrifying event" was "set against the backdrop of nine exquisite, elegant, excellent teachers who had altruistically laboured in the vineyard of the noble calling."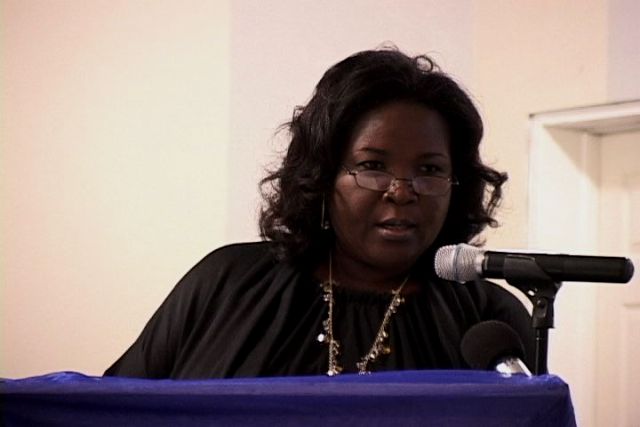 Principal Education Officer Mrs. Lornette Queeley-Connor
While the nine honourees: Mrs. Marva Bishop, Ms. Shelita Browne, Ms. Kera Herbert, Ms. Latasha Isles, Ms. Althea Jackson, Mr. Adonis Rivers, Ms. Tamesha Saddler, Ms. Delceta Ward and Mrs. Lornette Webbe were showered with words of congratulations from the presenters, PEO Queeley-Connor said it was a personal honour for her to share in their celebration.
"We want our teachers to know that we care; that their work is highly appreciated. We want them to know that we understand that we are all a product of the people who care about us," Mrs. Queeley-Connor said as she addressed the gathering from the on-stage podium.
Because the 2010 exercise of honouring the island's Teachers of Excellence was a collaborative effort of the Nevis Island Administration and the Department of Education, the PEO expressed the belief that there are potential benefits in store for the entire community.
"When we [education administrators] do our best, they [teachers] will do their best, and watching them do their best will encourage their students to do their best. In the end, everyone's a winner," she said.
Amidst the spirit of bestowing honour however, Mrs. Queeley-Connor encouraged the awardees to be exceptional teachers, adding that the celebration and recognition of their accomplishments doubled as tokens of appreciation and incentives for them to keep up the good work.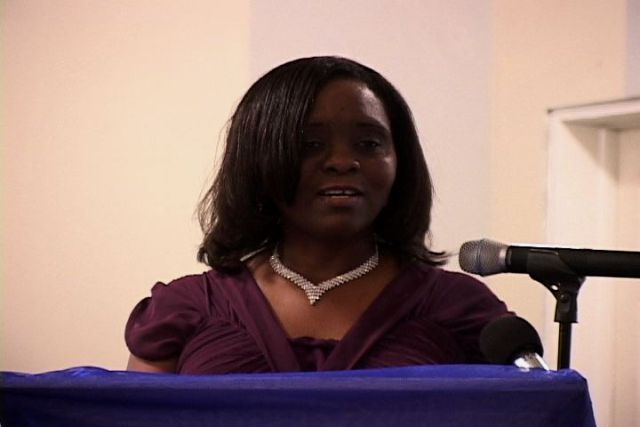 Education Officer and Teachers of Excellence Coordinator Mrs. Avril Elliott
"Our open show of support should provide the impetus for you to continue to create the environment where children will be convinced that tomorrow will be better than today.
"You have to continue to be good role models and let our children know, as I am sure that you have come to realise, that they cannot get to the mountaintop unless they climb. I ask of you therefore, to uphold that state of being complete and unified; something the Oxford dictionary calls integrity. Always remember to carry your integrity with you. Never leave home without it," Mrs. Queeley-Connor said.
Teachers of Excellence Coordinator Mrs. Avril Elliott, in her remarks, recorded her department's gratitude to more than 50 individuals and businesses that sponsored the teachers' celebration, thereby underpinning their support of and gratitude toward the island's teachers.
Among the prizes donated by the business community were certificates of appreciation, trophies, cash awards, four months free gym membership, hair treatment at various beauty salons, seamstress and tailor services, dinners and or lunches at hotels and restaurants and airtime credit for their cellular phones.
The humbled yet elated honouree from the Maude Crosse Preparatory School, Mrs. Marva Bishop, in her response on behalf of the 2010 honourees, said "it was a pleasure to be apart of a group filled with such jovial, good-humoured, dedicated and driven professionals."
She also seized the moment to record her gratitude to the organizers; particularly the NIA and the Department of Education.
This year's Teachers of Excellence are professionals at the Special Education Unit, the Charlestown Secondary School's Multi-purpose Centre, the Maude Crosse Preparatory School, Ivor Walters, St. Thomas', Charlestown, Elizabeth Pemberton, Violet O. Jeffers Nicholls and Joycelyn Liburd Primary schools.