Boys In Ties hosts 2nd annual summer program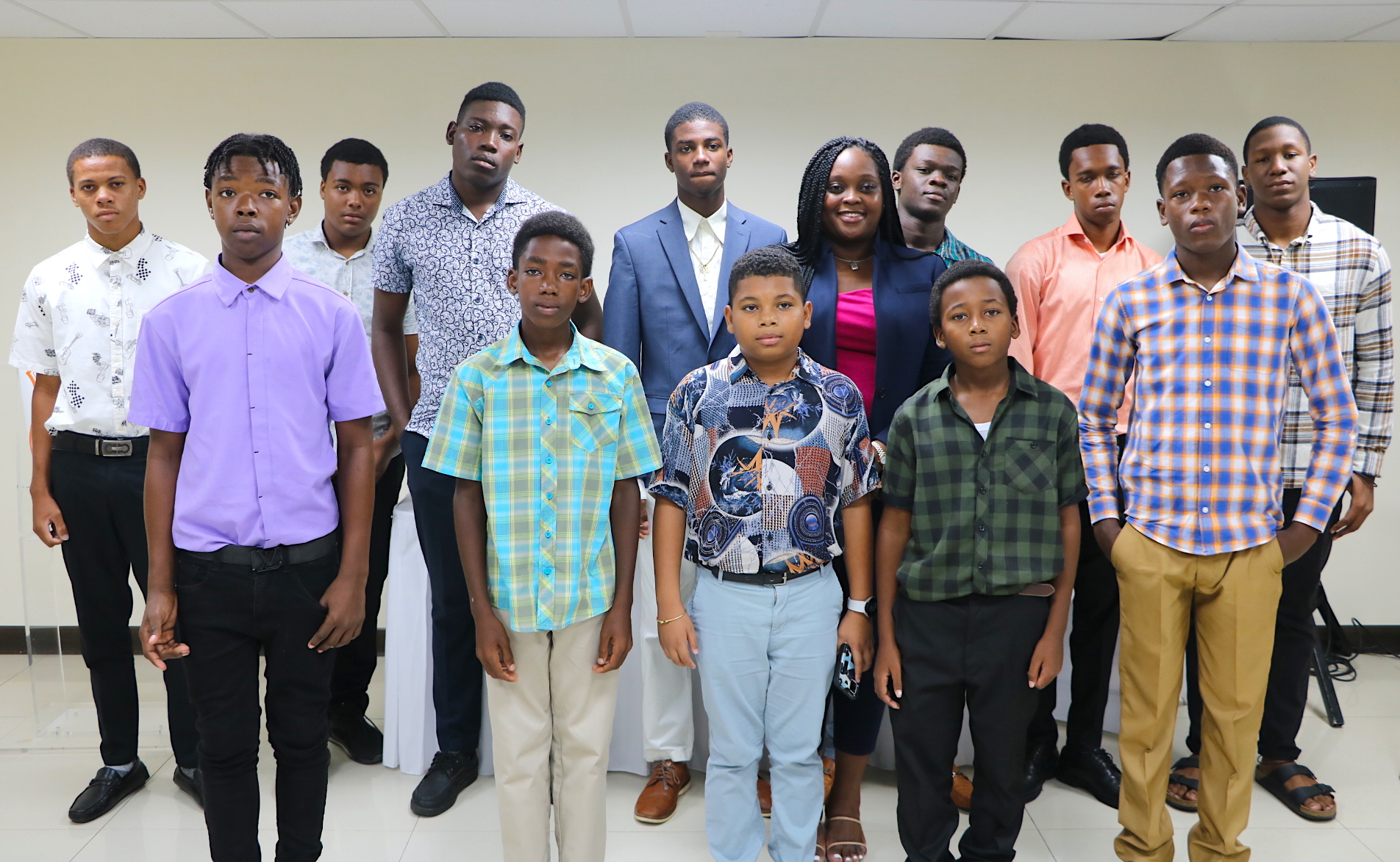 NIA CHARLESTOWN NEVIS (July 19, 2023) – The civic group Boys In Ties is hosting its second annual summer program, geared towards helping mold boys on Nevis into upstanding, respectful young men and future leaders.
Speaking at the opening ceremony held at the Malcolm Guishard Recreational Park on July 17, Director and Founder Ms. Infatiri Hanley explained that the three-week program aims to reach boys 11 to 19 years old and expose them to various disciplines such as tie training, dining etiquette, budgeting, health, academics, grooming, work ethics, and community affairs.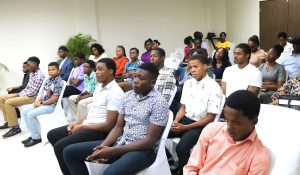 "In order to survive and thrive in any social or economic system one must appreciate the value in exposing themselves to the multi-disciplines, so they are given the rules to advance themselves personally and professionally. The program provides a platform for this to take pace.
"History indicates that a tie symbolizes nobility, honour and order. It has also been said that a tie represents dominance, authority, wealth, strength and passion…Throughout the duration of the program the idea is for the boys to use the tie as a symbol to aspire to their best self by adopting the idea of what the tie represents and transposing it in their lives so that they can become noble and honourable men."
She said the objective of the Boys In Ties program is be a catalyst for change in society by demonstrating to the young boys that adopting good morals, ethics and behavior, and respecting themselves and others is the better path to choose.
Ms. Hanley pointed out that exposing the young boys to positive role models and activities acts as a deterrent to negative peer pressure and the influence of illegal substances, alcohol, and violence.
"The boys in our communities face a crucial period in their lives. Around them they have the influence of drugs and alcohol, gang violence, crime, and the explicit use of profanity that is being promoted in music videos, games, and even amongst their peers. We all have a duty and responsibility to intervene and show them that there is a life to be lived and experiences to be gained more profitably beyond that.
"I am of the opinion that during teenage years youths are in the most vulnerable stage of their lives and are susceptible to peer pressure. Through various initiatives as this, we are able to invest in them and lead them in a direction that would help them advance both personally and professionally."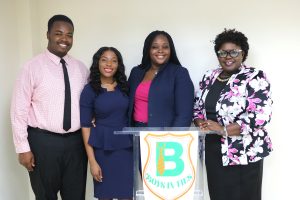 The ceremony was chaired by Mr. Devonne Cornelius, Ms. Shanie Taylor shared motivational remarks, and former government minister Mrs. Hazel Brandy-Williams delivered an address encouraging the participants to be the best at whatever they wanted to be as adults. Ms. Hanley thanked the program's sponsors for their generosity, including the Bank of Nevis International (BONI), whose representative Ms. Agnola Hendrickson attended the ceremony and handed over a sponsorship cheque.
The first week of the program will see a number of activities and seminars that will give professionals from across a variety of career fields an opportunity to engage with the boys. Fifteen facilitators will present on topics including banking, human resource, entrepreneurship, health, and crime prevention.
During the second and third weeks the participants will intern at workplaces that reflect their prospective career choice. Ms. Hanley stated that the boys will be given a stipend "which will afford them the opportunity to appreciate the value in working hard to earn an honest dollar".
"Hopefully the boys will take the skills taught and lessons learned from the program and make it a part of their every day life and perpetuate good and positive behavior that would influence those around them and force the change we wish to see in our society in young boys," the Boys In Ties founder remarked.