Church Ground community to celebrate life of Hon. Malcolm Guishard of blessed memory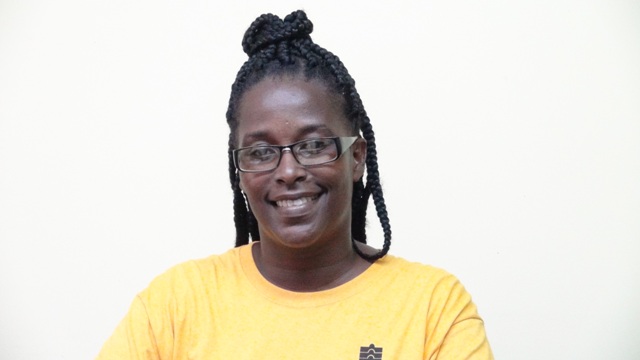 NIA CHRLESTOWN NEVIS (June 07, 2019) — For the first time since his passing 12 years ago, the Hon. Malcolm Guishard, a former Deputy Premier of Nevis and Area Representative for the St. John's Parish will be celebrated by his constituents for his contribution to the development of the area.
Mrs. Schakima "Wanda" Parry-France, Chairperson of the Church Ground Sports Club, told the Department of Information on June 07, 2019, that the group has planned a week of activities to honour Mr. Guishard's memory, a man who had worked for them and who they have fond memories of and they are inviting all members of the public to participate.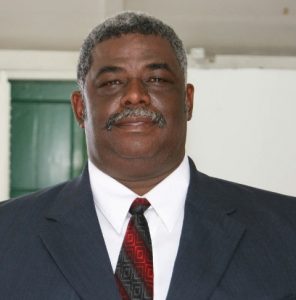 "The upcoming week we are having some activities to talk about [and] to look at what he did [and also] about his life. The dates are from Sunday June 09 to Saturday June 15.
"I'm inviting everyone out this week… It will be Sunday, Tuesday, Thursday and Saturday and we will be having fun because he was a fun man. So it's all about fun and celebrating his life. It's nothing of sadness. It's just that he was good to the youths,  Church Ground especially, in the St. John's community," she said.
On Sunday June 09, there will be a church service at the Fig Tree Anglican Church in Church Ground from 8:30 a.m. In the evening a basketball game – the Malcolm Guishard Basketball League – sponsored by the Hon. Mark Brantley for the 13th time this year, will be held at the Church Ground Hard Court from 7 p.m. The teams taking part will comprise of ministers of the Nevis Island Administration and Roach and the Old Boys.
On Tuesday June 11, members of the club will take part in the Morning Inspiration programme on Voice of Nevis Radio. Later that day at 9:30 a.m. club members will join members of the Nevis Island Administration's Cabinet at Mr. Guishard's graveside at the Bath Cemetery in observance of the 12th anniversary of his passing.
On Wednesday June 12 they will be a part of the radio station's On the Mark programme from 8:00 p.m. during which time members of the public will be given the opportunity to call in with their anecdotes about Mr. Guishard.
On Thursday June 13 there will be a Health Talk beneath a tent which will be situated at the crest of the hill in Church Ground. Following, a mural of Mr. Guishard, painted on the wall of his former house on the Island Main Road will be unveiled at a ceremony from 7 p.m.
On June 15, a Church Ground clean-up will take place from 6 a.m., and later that day from 6 p.m. an activity dubbed "Fun Day and Togetherness" will be held at the hard court in Church Ground.
Mrs. Parry-France noted that Mr. Guishard epitomized fun and togetherness, hence the final activity will provide an opportunity for socializing. Free food and drinks will also be available at the event which will bring the week of activities in his honour to a fitting end.
In response to the reason behind the celebration, she said it is a fitting time to publicly remember Mr. Guishard.
"We are celebrating just a milestone…This is 12 years now we have been missing him so we are celebrating his life.
"He was a great man, was always with us. I was very young in Church Ground when he used to come around. We would just laugh at things he said but we also talked about serious things because he also wanted to know what the youths think about moving forward in Nevis and I think Nevis has come a long way with him also in the government..
When asked about her greatest memory of Mr. Guishard, her response was one of him giving youths in the area a sense of being.
"It would be him sitting down on "the block" in Church Ground, talking to us about life and understanding that what is happening and what we should do moving forward as we grew up as adults and also to teach our children.
"He was very influential in our lives just being there because when we are young we are thinking about all kinds of things but he being a public figure, he always used to come around talking to us and making us feel like it will be a good future," she said.
Mr. Guishard was first elected to the Federal parliament in 1993 as the St. Paul's/St. John's representative. He went on to win three additional elections in 1995, 2000 and 2004. He also served in the Nevis Island Administration in various capacities as the elected representative of the St. John's constituency from June 01, 1992 to July 10, 2006. He passed away on June 11, 2007. At the time he was 55 years of age.