Construction of Island Main Road from Cotton Ground to Cliff Dwellers to commence July 08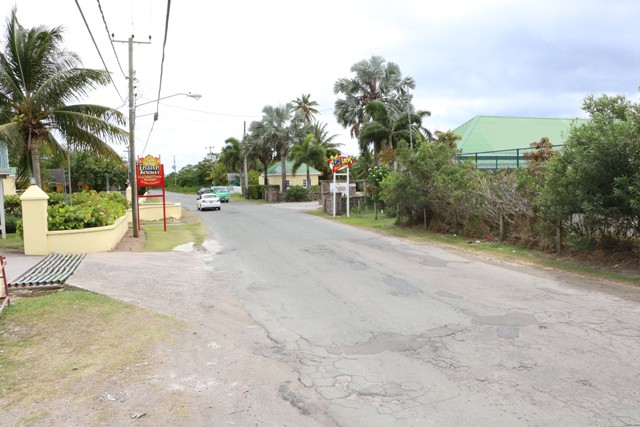 NIA CHARLESTOWN NEVIS (June 27, 2019) — The Nevis Island Administration (NIA) signed the contract with Surrey Paving & Aggregate Co. Caribbean Ltd. on June 26, 2019, paving the way for commencement of Phase 1 of the Island Main Road Rehabilitation and Safety Project from Cotton Ground to Cliff Dwellers on July 08, 2019.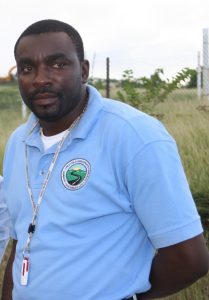 Mr. Desmond Lewis the company's Deputy Director and Country Manager responsible for St. Kitts and Nevis and the Eastern Caribbean, told the Department of Information on June 27, 2019, that they have already began vetting local applicants for jobs on the project.
"We have received over 25 applications which are being processed as we speak and the Project Management Department is looking at the numbers as to what they want to employ but that is a work in progress.
"We couldn't say [how many persons will be employed] because there's quite a bit of concrete works to be done and a lot of trucking work to be done so it varies and we have to go through the proper channels to ensure that we vet the people. The operators we have to vet them. We have to vet the truckers to ensure that they are tax compliant. Any operators, equipment owners we have to vet them to ensure that they are on par with their tax payment in Nevis," he said.
Regarding the number of workers that that the company would hire for the project which is estimated to be completed in three months, the Surrey Paving official explained that there would be need for workers throughout the three-month project.
"There is always going to be continuous openings. Once you have active construction you are always going to have people who come and go in different areas. In different aspects of construction, different trade people would be involved so you don't have anybody static. You will have people who come and people go," he said.
Persons interested in working on the project can apply at any stage. While the company is in the process of setting up its physical office on Nevis prospective applicants can obtain application forms at the Department of Labour in Charlestown.
Mr. Lewis also stated that the company had already begun to mobilize material for the project.
"Even though the project will commence in July, we have already imported asphalt aggregate. We have actually mobilized already, and all the asphalt aggregates are already on island," he said.
Regarding the traffic control measures that would be instituted during the project, the company's deputy director stated that they intend to send the plan to the relevant authorities on Nevis.
"We will submit a traffic management plan to the Administration and to the Police Traffic Department. This is something that is always going to be ongoing. Traffic management is very important for us really and truly, and we have to ensure that the public can go about their business in a free way.
"All the documentation is in transit to the various departments so before the week is out they will have all the documentation because they have to analyse this documentation before we start any physical work," he said.
In response to what message the company has for persons who would be traversing the area during construction, Mr. Lewis urged them to adhere to the instructions of the flag men who will be on site directing traffic and to drive cautiously.
"We are just asking the public to be mindful that they are going to hear the equipment working. There are going to be flag men [and] we ask them to obey the people. We are asking them to be vigilant when it comes to any form of open trenches and just drive careful and drive very cautiously within the speed limit that is specified," he said.