Crossing Guards Graduate After A Successful Traffic Wardens Training Course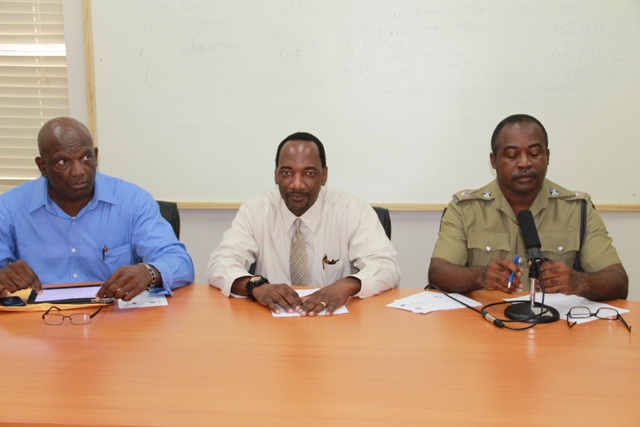 NIA CHARLESTOWN NEVIS (December 12, 2014) – Road safety and security have been strengthened on Nevis with fifteen School Crossing Guards graduating into Traffic Wardens. The crossing guards received certificates having completed a three week traffic training course, on Friday 5th December, 2014 at a ceremony at the Cotton Ground Police Station.
The Nevis Division of the Royal St.Christopher and Nevis Police Force facilitated the traffic training in collaboration with the Ministry of Education.
Assistant Commissioner of Police Robert Liburd expounded on the importance of strengthening security.
"Now that the economy is developing and taking on shape of its own it is critically important that you understand that with the rapid expansion in development, it is equally important that all areas including the pillar of security be developed and strengthened as well. We cannot have a booming economy and weak security. It will be a misfit," he said.
He also expressed to the new traffic wardens that they must remember to always deliver service with a smile even under hostile and unfriendly circumstances.
Assistant Secretary in the Premier's Ministry Kevin Barrett addressed the graduands on behalf of Permanent Secretary Wakely Daniel. He thanked them for the job they were doing as crossing guards, and he said that he was sure the training they have received would enhance their performance.
"As simple as some may think the job of the crossing guard is. I know it's not. In fact, it is very important and it is very essential.
"You are indeed exercising a very important job by ensuring that our children cross the street safely and confidently to get unto the school grounds. We know that sometimes motorist are not as considerate as they ought to be and we as drivers sometimes are not at our peak, in terms of concentration. If it wasn't for the vigilance of you and your work we may have had some very unfortunate accidents.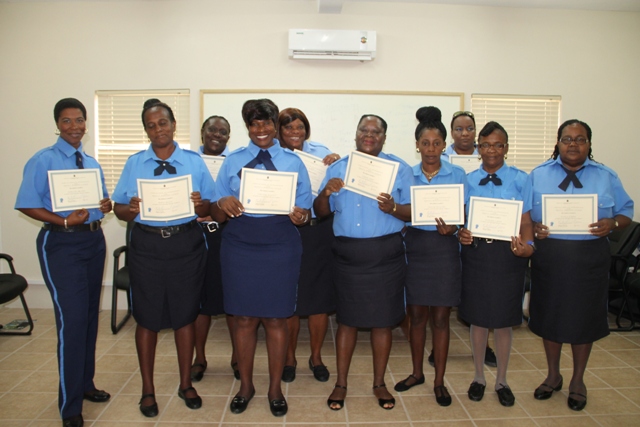 "I applaud you for the work that you have been doing and I am sure that the training that you have had has improved your skills, has improved your ability to monitor what happens on the street," he said.
Inspector Conrad Bertie chaired the ceremony.