Ensure your garbage is disposed at landfill; Nevis Solid Waste Management Authority GM tells public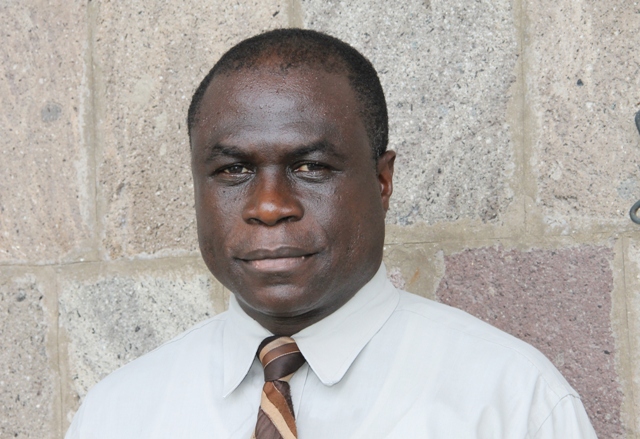 NIA CHARLESTOWN NEVIS (OCTOBER 09, 2015) — General Manager of the Nevis Solid Waste Management Authority (NSWMA) Andrew Hendrickson says the troubling issue of illegal dumping is a regular activity on Nevis and he is urging persons who use private truckers, to dispose of their garbage, to ensure that it is done at the Long Point landfill and not elsewhere.
Hendrickson gave the advice during an interview with the Department of Information on October 08, 2015, following the discovery of illegal dumping in an area at Nugent Heights.
"It appears that there are many truckers who are taking jobs from clients to clean their premises and most of those jobs are hand loaded jobs, removing household items… to be taken to the landfill, once collected, but it appears that the truckers are not coming to the landfill and they are still collecting payment for landfill tipping fees…
"Now what is happening is the garbage is scattered all over Nevis in places where they would least expect, sometimes with their personal items and documents just out there floating for anybody to collect and use however they please, even to name and shame," he said.
The general manager admonished those hiring the truckers to ensure that their garbage or trash is actually being delivered to the landfill. He said the best way to do so is to demand a receipt, from the NSWMA, from the truckers.
"As a matter of fact, customers should refuse to pay any trucker for the job until they return with the landfill documentation because sometimes the truckers are charging more than the landfill tipping fees than the landfill is actually charging.
"This is good business practice and prevents the truckers from falsely accusing the landfill of being too expensive," he said.
According to Hendrickson, anyone caught dumping garbage at illegal sites could be prosecuted and face penalties at the Magistrate's Court in Charlestown under the Litter Abatement Act.
He said they could be ticketed to remove the garbage from the area and take it to the landfill as well as ticketed to remove the garbage and pay a fine of up to $1,500.
Hendrickson also noted that the Litter Abatement Act empowers police officers and public health officers to function as litter wardens.