First 20 applicants selected for Federal SEED investment initiative on Nevis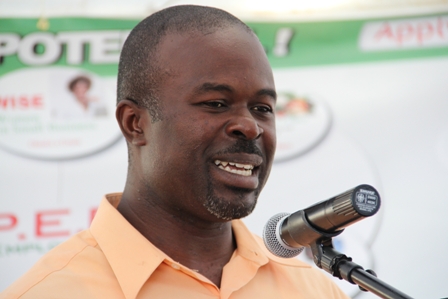 NIA CHARLESTOWN NEVIS (December 27, 2012) —
Twenty out of 45 applicants for the Small Entrepreneur and Enterprise Development (SEED) initiative on Nevis, were interviewed by a representative from the St. Kitts and Nevis Sugar Industry Diversification Fund (SIDF) on December 27, 2012, ahead of a boot camp slated for January 7, 2013.
The interviews came on the heels of the official launch of the programme on Nevis on December 21, 2012 at the Memorial Square in Charlestown. The SIDF committed EC$5,000,000 to the SEED fund for the provision of loan financing for businesses ventures from $5,000 to $100,000 at a zero percent interest rate.
Consultant with the SIDF and Coordinator for the Small Entrepreneur and Enterprise Development (SEED) project on Nevis Mr. Greg Phillip told the Department of Information on December 27th, that the response to the programme was excellent, mindful of the short promotion.
"We have had 45 applications and the response was good and we have had more inquiries. It was excellent considering that we had a push for one week to promote it.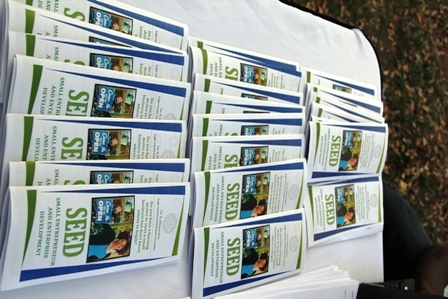 "Today interviews are being conducted with an SIDF Representative for some of the applicants. Twenty have been chosen so far to go to boot camp on January 7th," he said.
The SEED programme is a Federal investment initiative extended to Nevis developed by the SIDF in an effort to spur an entrepreneurial spirit in the Federation.
It will nurture innovative ideas into viable businesses and therefore, assist the local economy by providing needed businesses and management training, financial capital and support services to small enterprises, which would create employment opportunities and increased household disposable income.
At the official launch of the SEED initiative on Nevis, Mr. Phillip explained that the three week boot camp would run every afternoon from January 7th -25th.
"That's what you are being asked to invest, some time and some effort to be there and to learn. This boot camp is going to teach you all the prerequisites for you to be able to start a business. It's going to go through a whole lot of different things from the start up of the business, the legal aspects, what you do at Inland Revenue etc. all the way to how to actually create a business plan and present it.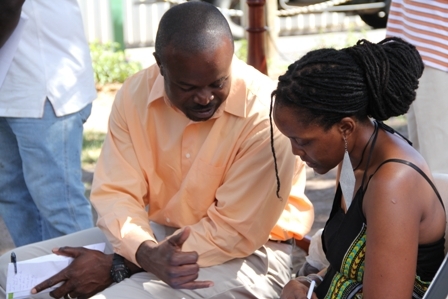 "After you have presented that business plan, that is how we are going to know exactly who we are going to move on to the incubator stage. That is the stage where you actually, for one full year, have somebody working with you every single day to make sure that you do everything that you need to do to start a business. So in other words, you don't have to be someone who is experienced in business because we are going to have experts to help you with that," he said.
Mr. Phillip further added that the team of experts for the boot camp were drawn from Nevis all of whom had experience in various aspects of business including the legal aspects to do with business, marketing, business plan development, accounting and communications.
"We have a whole lot of people on this team and they are the people who are going to be facilitating the boot camp programme. Every afternoon there will be a few different ones who are actually going to be there to make sure that they impart as much knowledge as possible to you once you are a part of the boot camp," he said.