Fourth and Fifth Form students on Nevis receive personal laptops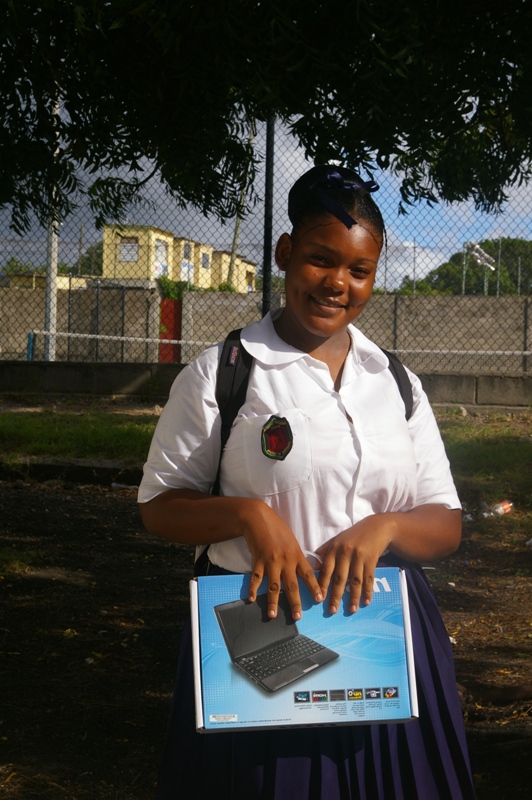 Charlestown Nevis, (Thursday, September 22nd, 2011)
Nevis Premier and Minister of Education, the Hon. Joseph Parry told the Department of Information Wednesday afternoon, that it was important for the students to use their laptops for self growth.
The Premier made the comment after 243 laptops were distributed to every 4th and 5th Form student on Wednesday, compliments of a collaboration between the Nevis Reformation Party-led Nevis Island Administration, the Federal Government and the Taiwanese Embassy on St. Kitts.
"My Administration has always been an advocate for training, education and development of its residents and this gift of laptops is yet another example of my government's mission to help young people do research in support of education," commented the Premier.
He also noted that through the Homework Assistance Program and the Laptop Program, the children of Nevis had excelled academically.
"Nevis has had four consecutive State Scholars over the past five years and this year, 86 students are attending the Nevis Sixth Form College, and for this I am proud. I do believe that with the assistance of the government, teachers and parents, our children will continue to go far," said the Premier.
Present at the Charlestown Secondary School (CSS) laptop handing over were Attorney General of St. Kitts-Nevis- Hon. Patrice Nisbett, St. Kitts- Nevis Minister of IT- Hon. Glen Phillip, Deputy Premier- Hon. Hensley Daniel, Education Officer- Miss Andrea Bussue and CSS Principal- Mr. Edison Elliott.
A similar handing over ceremony also took place at the Gingerland Secondary School and the Lyn Jeffers High School.