Freeman family grateful for NIA's contribution to cultural icon's home-going service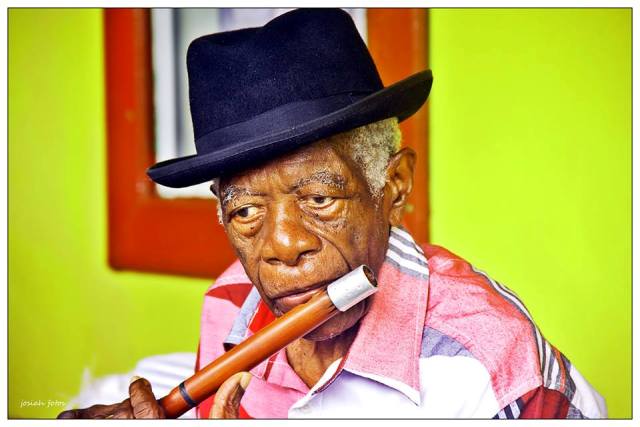 NIA CHARLESTOWN NEVIS (June 06, 2018) — Mr. Colin Freeman, a son of Nevis' cultural icon Mr. David Freeman, says the family is grateful to the Nevis Island Administration's (NIA) contribution to the home-going service and celebration of their family member.
"The family is very, very appreciative of the Nevis Island Administration's assistance toward defraying the cost of the funeral and the cultural display they are putting together to honour his life and contribution to Nevis," he said.
The senior Freeman who celebrated his 90th birthday on February 16, 2018, passed away peacefully at his home in Gingerland on Saturday May 26, 2018.
In response to what is the most powerful memory his dad that will remain with him, the junior Freeman said it would be his love for the string band music.
"He really loved what he did. I remember the days of him rounding up guys to play music. Sometimes they were not willing to go and he would actually sit and plead with them to play for the night. At that time the money was not big but he would play it for free because he loved it so much.
"One of the things that really stood out for me is at Christmas time, when he was sharing any proceeds they got from playing string band or big drum music, he would leave himself for last. He played for the love of it, not the rewards he got from it" he said.
Hon. Mark Brantley, indicated the NIA's intention to contribute to the home-going service of the prominent fife player in St. Kitts and Nevis.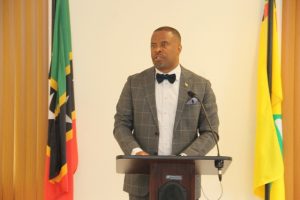 "This administration will participate in a tangible way in the funeral of Mr. Freeman and, in so doing, demonstrate our own commitment and obligation to honour his memory as one of those who contributed much to the life and times to the island of Nevis.
"I've charged Minister [Eric] Evelyn to have the necessary discussions with the family to determine how we can contribute or we intend to contribute in a tangible way to the funeral and home-going service of Mr. David Freeman," he said.
He described Mr. Freeman as a player beyond anything one had seen in St. Kitts and Nevis and who had carried the tradition and cultural art form of fife playing throughout his life.
The cultural icon who was the owner and founder of the Honey Bees String Band and the Joy Bells Big Drum, was selected in 1999 to be the patron of the Culturama 25. The festival which is in its 44th year, is the foremost cultural festival on Nevis.