Hanley's Road family gives back to Alexandra Hospital in show of appreciation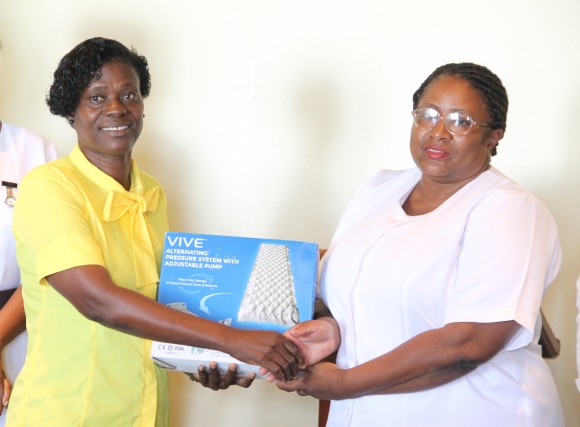 NIA CHARLESTOWN NEVIS (July 20, 2016) — Gary Pemberton, Hospital Administrator at the Alexandra Hospital thanked the Simmonds family of Hanley's Road for their contribution to the health facility, at a brief handing over ceremony there on July 14, 2016.
The six alternating pressure systems with adjustable pumps were handed over to Acting Matron Jessica Scarborough.
Pemberton, said the gift is invaluable and would enhance the quality of the services offered at the hospital, as they strive to improve the delivery of services at the hospital and the Flamboyant Nursing Home.
During the presentation, Lornette Webbe who spoke on behalf of the family, noted that the gift was their way of showing appreciation for the care their parents received while they were patients at the hospital some years ago.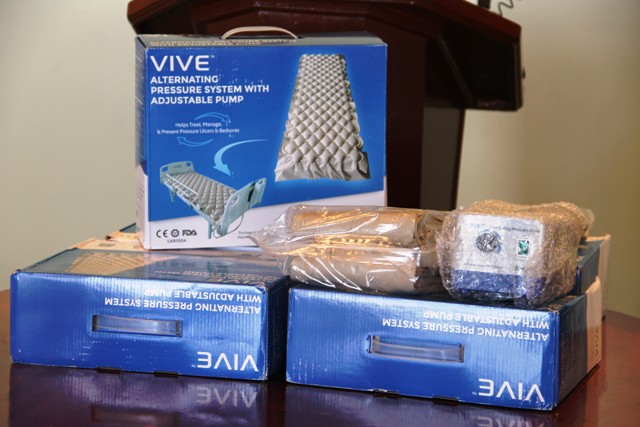 "We were indeed grateful and thank the management and staff for the service and care, our parents received. It is in this light, that we would like to give back to this prestigious institution…
"We hope that these mattresses would indeed bring some comfort to the patients as they use them," she said.
Meantime, Assistant Nurse Manager Bernadette Jeffers who was present at the handing over ceremony explained that the pressure pumps are well known for anti-bed soar prevention and are used mainly in the care of bed-ridden patients.
"In today's market, it is designed to help in prevention, treatment and management of pressure ulcers, more commonly known as bed sores. The mattress works by inflating and deflating the pockets of air that make up the mattress, as well as improving air circulation that are significantly linked to bed sores.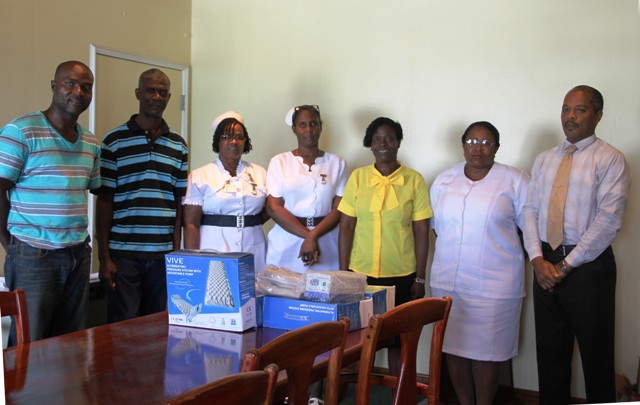 "It is easily used. It has a pump and the cells and the base of this unit are fluid resistant in order to maximize hygienic factors, so they can be easily cleaned," she said.
Also present at the handing over ceremony were some members of the Simmonds' Family Nigel and Livingstone.