HIV/AIDS Unit on Nevis to provide free "love packages" on Valentine's Day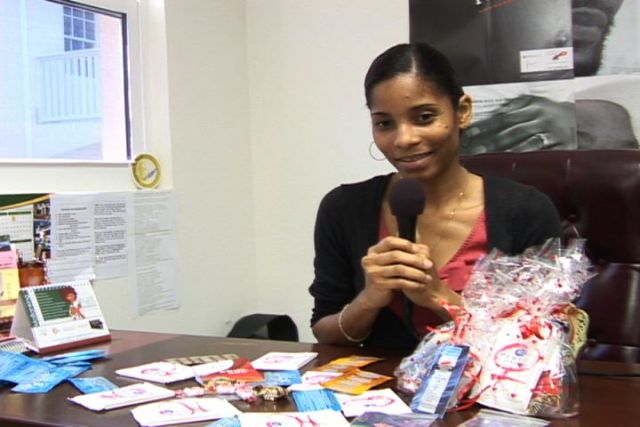 NIA CHARLESTOWN NEVIS (February 13, 2013) —
The HIV/AIDS Unit on Nevis will join the worldwide observation of Valentine's Day, a day notably set aside for persons in love, with its outreach programme in the fight against the disease.
In an interview with the Department of Information on February 13, 2013, HIV/AIDS Unit Coordinator, Health Promotions Unit in the Ministry of Health on Nevis Mrs. Nadine Carty-Caines, explained the Unit would be in the Memorial Square with its promotion.
"Tomorrow, the 14th of February is Valentine's Day. As everyone knows, it's a day of love and we at the Health Promotion Unit, the HIV section, are doing a little love care-package for the general public, where we have various types of protective tools here for persons that they can use on the day of love and beyond.
"We are going to be at the Memorial Square from 9:30 until whenever the packages are finished and we just ask the general public to come out, look at the packages, and if you're interested you can take a package and add to your night of love," she said.
According to the HIV/AIDS Unit Coordinator, the package would include male and female condoms, dental dams, lubrication, massage oil, chocolates and mints.
"So come out on Thursday and get your love package and have a wonderful and safe and protective Valentine's Day," she urged.
Under the Ministry of Health's AIDS programme a number of outreach programmes take place throughout the year. The activities provide avenues in which members of the community could be engaged and enticed to share and utilise the protective tools available from the Unit at no cost.
"We know that persons aren't always comfortable coming into offices or other places to get their condoms and other stuff, so it's just our way of getting to the people in the community," Mrs. Caines stated.