Hon. Nisbett and Hon. Phillip pledge continued collaboration between the Social Services Ministries on St. Kitts and Nevis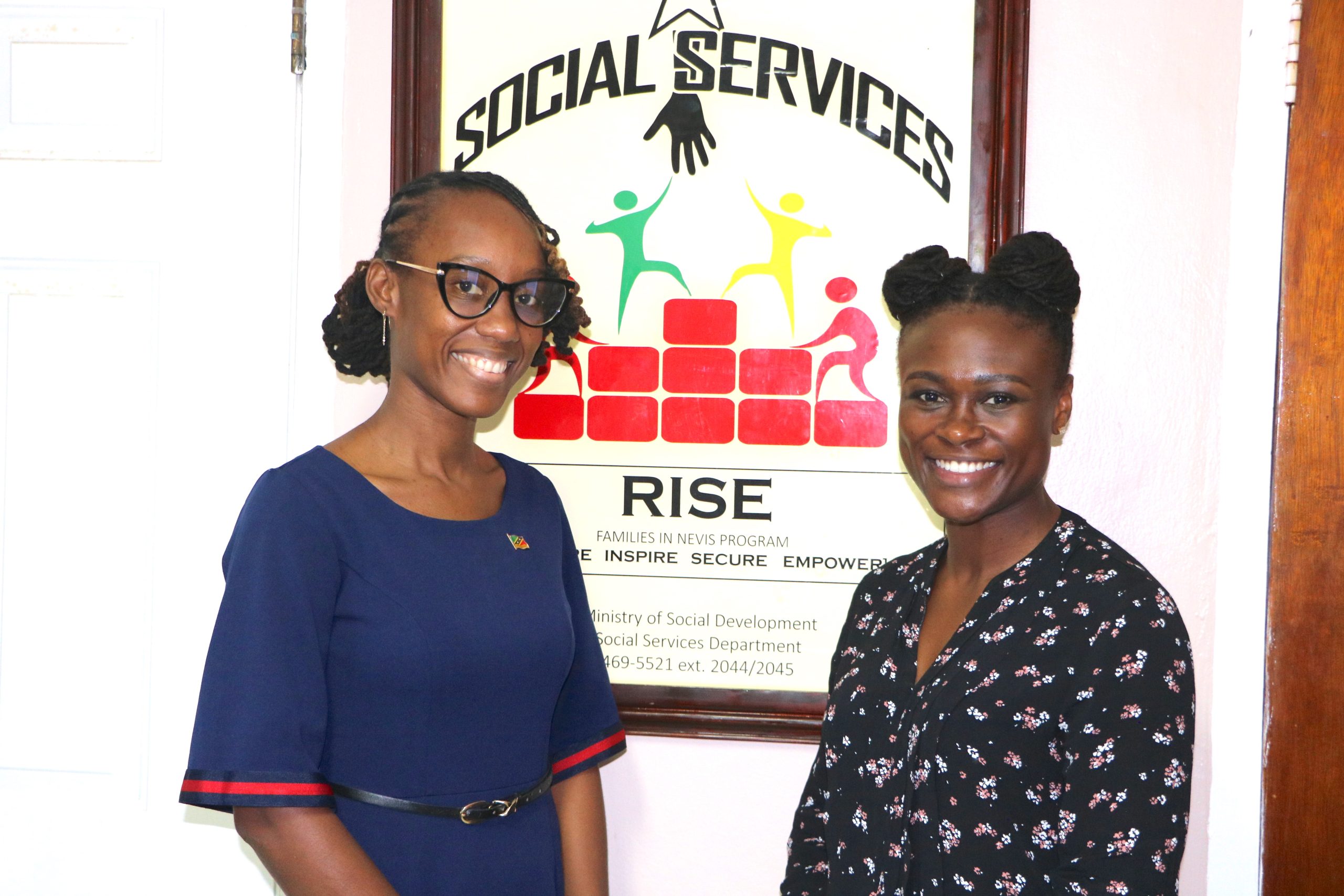 NIA CHARLESTOWN NEVIS (January 17, 2023)- Senator Hon. Jahnel Nisbett, Minister of Social Services and Gender Affairs in the Nevis Island Administration (NIA) met recently with Hon. Isalean Phillip, Junior Minister of Social Development and Gender Affairs in the Government of St. Kitts and Nevis, to discuss how both ministries would collaborate to further improve the lives of citizens and residents across the Federation.
Hon. Nisbett hosted Hon. Phillip in Nevis on Friday, introducing her to members of staff in the related Ministries including Assistant Secretary in the Ministry of Gender Affairs, Michelle Liburd-Rawlins, and Sandra Maynard-Morton, Director of the Department of Social Services on Nevis.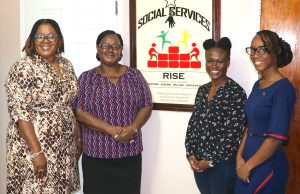 "I'm thrilled to be able to welcome my counterpart from St. Kitts. A lot of our departments would be interacting over the years to make St. Kitts as well as Nevis a safe environment for persons to live in and we just wanted to make contact and continue that collaborative effort.
"We would have been able to discuss a number of the programs that we have in place here in Nevis such as the RISE program as well as how to move forward in better addressing the PAP program, which we know is very essential to a lot of individuals in the Federation right now. So we've been able to outline some strategies to move forward to collaboratively reach the entire population of St. Kitts and Nevis," she said.
The Restore Inspire Secure Empower (RISE) programme is just one of the assistance and support initiatives for families on Nevis administered by the NIA's Social Services Department, while the Poverty Alleviation Programme (PAP) is administered by the federal government across the twin islands.
Hon. Phillip thanked Minister Nisbett for the hospitality extended to her and for the opportunity to meet and share information on the critical work under their ministries.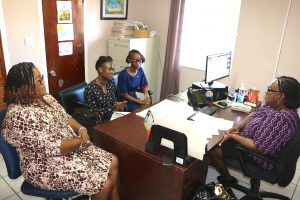 "It was really important for me to come over and meet with Honourable Nisbett and also the staff in the relevant departments that we work with because one of the thrusts and the vision for me as a Minister is for us to continue working collaboratively and to actually improve and strengthen the relationship we have so that we can have more synergy when it comes to the programming that we do in St. Kitts and Nevis.
"So I was very interested to meet the minister and staff and management here on Nevis so that we can learn more about the challenges, identify opportunities for further collaboration and improvements."
The NIA's Ministry of Social Services and Gender Affairs encompasses several departments including National Household Registries, Senior Citizens Division, Counseling Unit, and Family and Probation Division, which target specific age demographics and societal challenges in order to provide effective social safety net programs for persons living in Nevis.