Improvement works ongoing on key bridge in Barnaby Village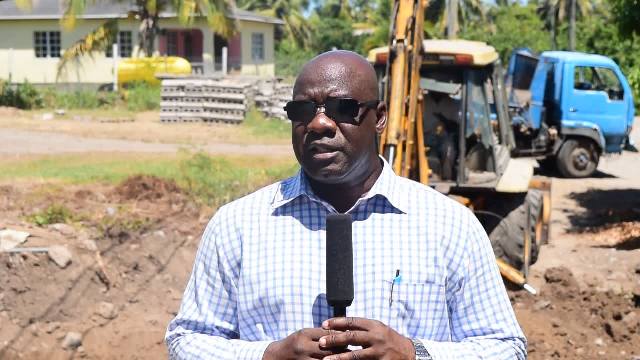 NIA CHARLESTOWN NEVIS (August 24, 2016) — The community of Barnaby and other commuters in the area will soon be able to traverse a key bridge there with greater ease and safety, thanks to a five- to six-week project being managed by the Public Works Department and subcontracted to local contractors.
Hon. Alexis Jeffers, Area Representative for the St. James' Parish and Minister responsible for Communication and Works in the Nevis Island Administration (NIA) made the disclosure when he visited the area on August 23, 2016.
"We are doing this improvement and it is a welcome improvement for persons who live in the area and the persons who traverse this area.
"It certainly brings some relief and indeed some form of safety to them and their children who, from time to time, would have had to negotiate a considerable amount of water in the area," he said.
The Minister explained, that the bridge which is in the vicinity of the old Flavours Restaurant was built about 20 years ago but in recent years, due to construction and the loss of vegetation in surrounding areas, has not been able to handle the increasing volume of water during heavy rainfall.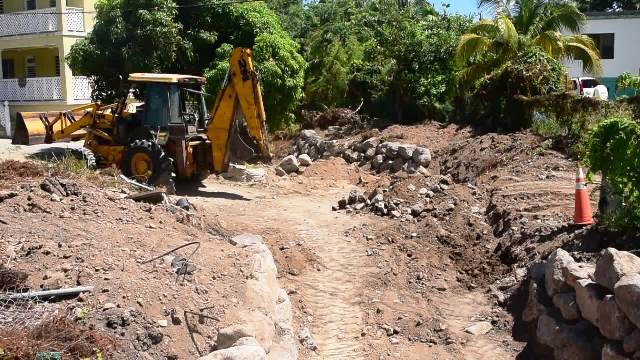 "In recent times, we have had a significant amount of rainfall in the rainy season and what has happened is that because of the size of the opening of the bridge, water would come over that bridge and find its way into the various properties around here which would have proven to be unsafe and a dangerous situation to deal with. So we have decided that it is time to do something about it," he said.
According to Mr. Jeffers, the improved bridge will be elevated from 2-3 feet to 6-8 feet to ensure that the water which comes from Pot Works and the Island Main Road makes its way to the ocean at Long Haul Bay.