"It's God's house!" Pastor Griffin says of her newly refurbished home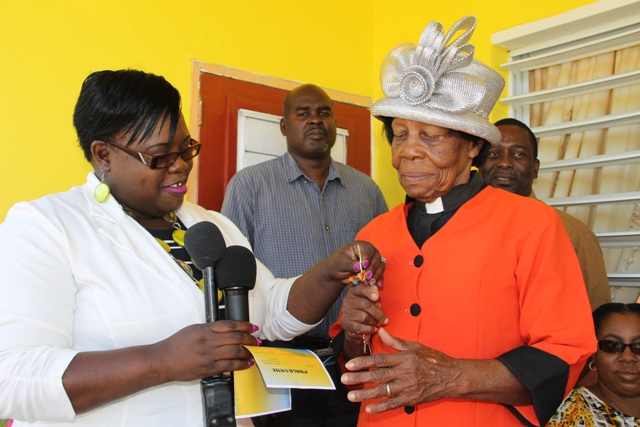 NIA CHARLESTOWN NEVIS (March 13, 2017) — Mrs. Eunice "Pastor" Griffin, is the most recent senior citizen on Nevis to receive assistance from the Nevis Island Administration (NIA). She was presented with keys to her refurbished Pinney's Road from Hon. Hazel Brandy-Williams, Junior Minister in the Ministry of Social Development on March 10, 2017.
Pastor Griffin thanked the Administration and her family for their collaboration to ensure her wellbeing and said her refurbished home belongs to God.
"He will allow me to stay here until he ready to take me but it is God's house. I promise whosoever comes in this house for encouragement, for special prayer and so forth, I've dedicated myself to do my best…
"I want to say, no matter what capacity you are into, serve God and live for God because in the hereafter, each and every one of us have to give an account for the work we have been doing down here. God has blessed you all with talents and I want to say that you all are doing a great work. A good work …God bless you all and I love you all," she said.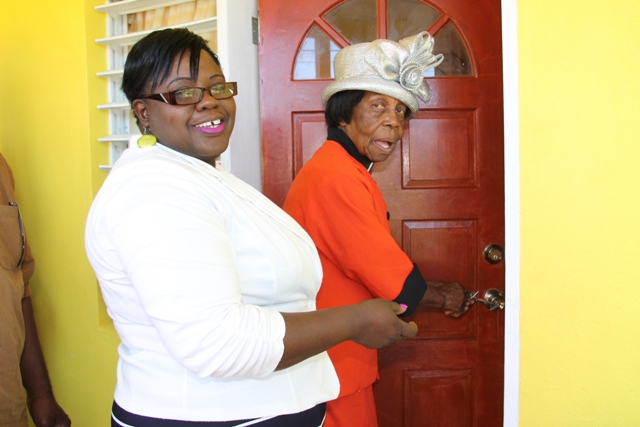 In brief remarks, Mrs. Brandy-Williams acknowledged that Mrs. Griffin was no stranger to the ministry and the community through her work and as a senior, therefore, it is obligated to assist the senior citizen.
"She has been in the business of being a pastor over the past years… she would have touched the lives of so many persons through ministry… We had an obligation to ensure that Mrs. Griffin lived the balance of her life in comfort and we were truly delighted to partner with her family in making that dream a reality.
"Accept these keys on behalf of the Ministry of Social Development through the Department of Social Services and we hope that the rest of your years will be lived in comfort. Continue to give God the glory and I know you will. The constant prayer. You have touched so many lives and for that we are eternally grateful for you," she said.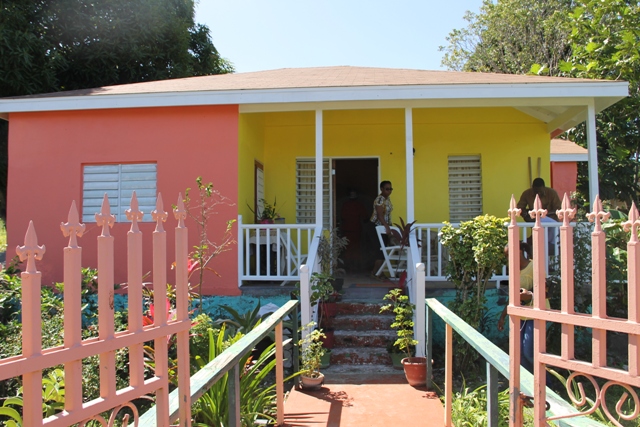 The Minister underscored the Ministry's support for the island's elders. She said they are the ones who prepared a sound foundation on Nevis, paving the way for younger persons to continue to build and it is for that reason, the Administration is committed to continue assisting senior citizens on the island.
Meantime, Mrs. Griffin's son David also expressed gratitude to the Administration, for its assistance in completing the task of renovating the house so his mother could live in a greater degree of comfort and live her remaining years in comfort.
Other remarks were made by Permanent Secretary in the Ministry Mr. Keith Glasgow, while Reverend Spencer Watts delivered the house blessing. Also present was Mrs. Griffin's daughter-in-law Valencia Griffin.