Nevis Island Assembly President applauds Youth Parliamentarians for efforts at special sitting to commemorate Commonwealth Day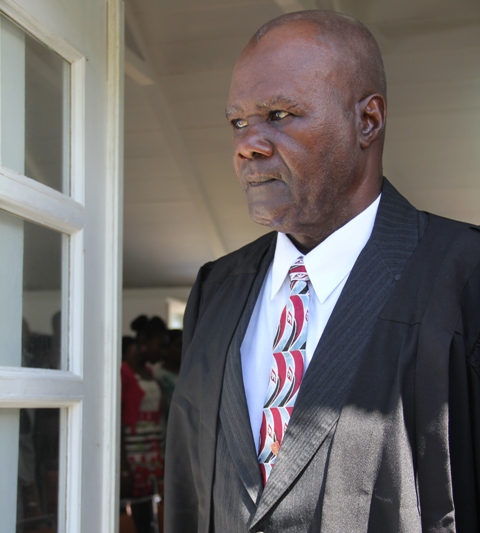 NIA CHARLESTOWN NEVIS (March 14, 2017) — President of the Nevis Island Assembly Hon. Farrell Smithen, applauded Youth Parliamentarians for their efforts at a special sitting of the Island Assembly on March 13, 2017. The session was held in observance of Commonwealth Day with the theme "A Peace building Commonwealth."
The sitting, which involved 30 participants, were drawn from secondary schools on Nevis. It was the largest contingent ever to participate, since the event was established in 2000. Their debate was centred on caring for the elderly.
"The children, in my view, were very focussed. They picked the areas that they were most comfortable with and they spoke on that… All in all, the day turned out to be a very productive one…
"What really helped the proceedings, I thought, was the tremendous support that they had from their parents and from the different schools was overwhelming… I must thank the teachers for their support… They all chipped in in their various forms and were able to assist the children," he said.
The President added, that though the participants engaged in some reading during their presentations, they were saying what they intended. He said they made mistakes but generally stuck to their points. They had their scripts and utilised them effectively.
Leading up to the debate, participants visited the Flamboyant Nursing Home on three different occasions for first-hand experience. On one occasion, they had the opportunity to engage in hands-on experience. Mr. Smithen believes, that experience augured well for the special sitting.
"The youth parliamentarians actually did the work, not just observed but they did the work. They cooked, served, they shaved, made up the beds and so on and so, they were well into it and coming out yesterday, one would realise that they spoke to the experience that they would have had, having visited the Flamboyant Nursing Home and involved themselves in the activity at that institution," he said.
At the end of the sitting, each participant was presented with a certificate of participation by Parliamentarians – Member of the Government Hon. Alexis Jeffers and Leader of the Opposition Hon. Joseph Parry.
Mr. Smithen explained that the Youth Parliament had become a fixture on the Assembly's events. It has been held annually from 2014, since his appointment as President.
He said the forum was held in keeping with a request from the Commonwealth Parliamentary Association (CPA) in England, which encourages various jurisdictions to get youths involved in what goes on in parliament using different approaches.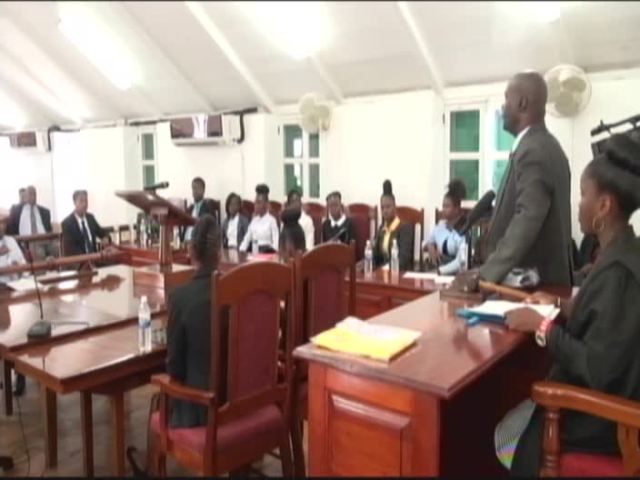 The President said, in some regions, projects are done in the areas of construction, community service and parliamentary sittings where bills or resolution are discussed. Hence, the youth parliamentarians are able to liaise with parliamentarians to find out from them, how they see youths being involved in what goes on in parliament.
As for the latest group of Youth Parliamentarians, Mr. Smithen believes that the special sitting prepares them for the 2018 Leeward Islands Debating Competition.
However, he intends to take them to St. Kitts to participate in the upcoming Regional Youth Parliament for the Caribbean Americas and the Atlantic Region on June 23, 2017. Those who will not be participating due to allotment constraints, will have the opportunity to observe the proceedings.