Calypsonian King Irwin wins Nevis Culturama Committee award for early release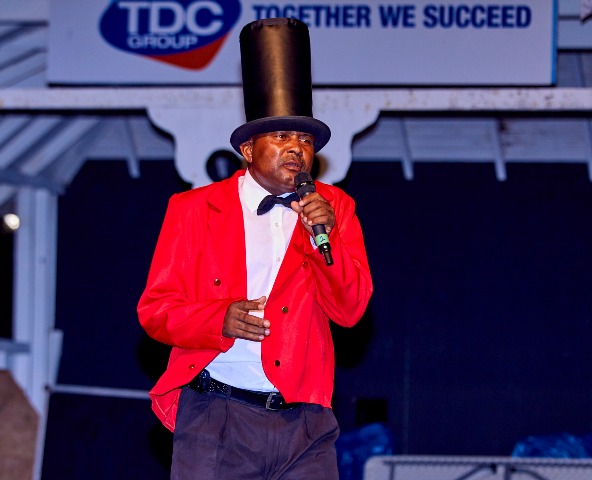 NIA CHARLESTOWN NEVIS (March 14, 2017) — Kirthly Irwin Morton, known in the calypso circles as "King Irwin", is the first calypsonian to release for the upcoming 2017 Nevis Culturama Festival. His offering entitled "Walk Away" was released on Voice of Nevis Radio's (VON) Drive Time programme on Monday, March 13, 2017.
The song addresses the present crime situation in St. Kitts and Nevis and admonishes the nation's youths, to stay out of trouble by walking away from situations that may influence them to commit a crime.
As part of his award, King Irwin will receive $500.00 from the Nevis Culturama Committee for his first calypso release. He will also receive a second prize of $500.00 from the Committee for releasing his calypso song before May 31.
The Nevis Culturama Committee takes this opportunity to congratulate King Irwin on his early calypso release and wishes him every success during the 2017 Nevis Culturama Festival Senior Kaiso Contest.
King Irwin is from a family of calypsonians. His older siblings Lord Cam and Sam Dopey were former calypsonians and regular finalists in the Culturama Senior Kaiso Contests.
At the age of 15, King Irwin created history when he was crowned the first Junior Calypso King of Nevis with his then popular song entitled "Cultivate the Land". After an absence of some 36 years from the calypso stage, King Irwin returned to the Culturama Kaiso Contest in 2015 and was a finalist in the TDC Senior Kaiso Contests of 2015 and 2016.