Joint events strengthen SKN and Republic of China (Taiwan) relationship Ambassador Lin says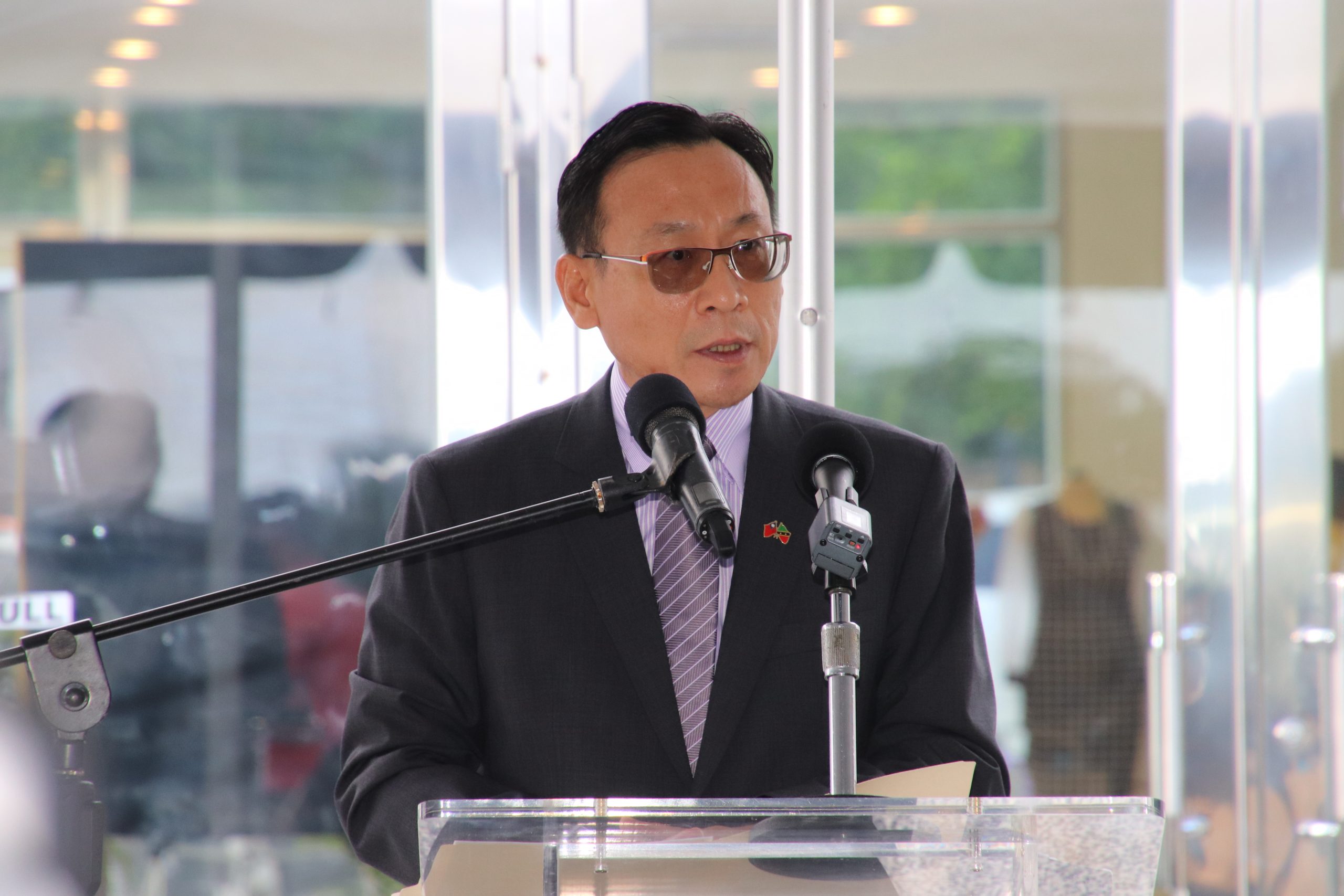 NIA CHARLESTOWN NEVIS (January 18, 2023) — His Excellency Michael Lin, Ambassador of the Republic of China (Taiwan) to St. Kitts and Nevis (SKN), believes that the two-day Nevis-Taiwan Expo ongoing at the Malcolm Guishard Recreational Park at Pinney's Beach contributes to strengthening the relationship between both nations.
Ambassador Lin made the comment while delivering remarks at a ceremony to mark the first anniversary of the park on January 16, 2023.
"I know entrepreneurs from all over Nevis are demonstrating their excellent products of all kinds. I believe events like this can promote greater understanding and appreciation of the unique strengths and opportunities of both Taiwan and St. Kitts and Nevis, and will contribute to the sustainable development and prosperity of both nations. That is why our technical mission projects are also taking part in this Nevis-Taiwan Expo.
"I would like to extend my best wishes to the event, with full confidence that it will be a great success and will further strengthen our bond. Let us celebrate the friendship and cooperation between our two countries and keep working to deepen our economic, cultural, and people-to-people ties. I look forward to the continued cooperation and partnership between Taiwan and St. Kitts and Nevis in the years to come," he said.
The Ambassador pointed to other areas in which his government and people have been assisting in Nevis including the provision of medical resources and training, mental health, renewable energy policymaking, the empowerment of women entrepreneurs, all through the provision of training and financial assistance.
Ambassador Lin also spoke on some of the embassy's planned events for St. Kitts and Nevis in 2023.
"This year in 2023, as we stride towards the 40th anniversary of the independence of the Federation and also its diplomatic relations with Taiwan, I am pleased to inform you that we are planning to host a series of celebration activities.
"One of them will be another Taiwan Expo here in the MGR Park in July, which will include a trade show, innovation exhibition and cultural performances. Combined with Culturama in Nevis at that time, the event shall provide a platform for businesses from Taiwan and Nevis to showcase their products, services and technologies, and for the people of both countries to exchange ideas and experiences," he said.