Members of the Nevis Island Administration to meet with nationals in North America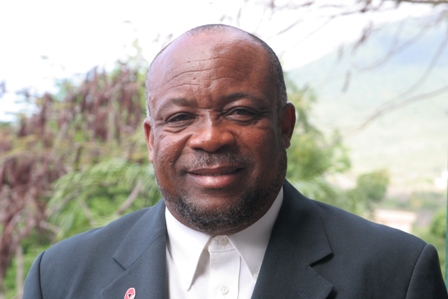 Deputy Premier of Nevis, Hon. Hensley Daniel
(CHARLESTOWN, NEVIS–THURSDAY, JULY 15TH, 2010) Nationals and friends of Nevis living in New York and Toronto will hear first hand from members of the Nevis Island Cabinet of ongoing projects, programmes and developments on the island.
A delegation led by Deputy Premier, Hon. Hensley Daniel is comprised of Junior Minister of Communications and Works, Hon. Carlisle Powell and Advisor to the Premier of Nevis, Mr. Llewellyn Parris. The group left the Federation on Wednesday to facilitate Town Hall meetings.
The meeting in Toronto will take place at the Carnegie Centennial Centre, 580 Finch Ave W. North York, Ontario at 7pm on Friday, July 16th.
In New York, the Nevis delegation welcomes nationals to a meeting on Sunday, July 18th at the St. David's Church in Queens at 117-35 235th street, Cambria Heights at 7p.m.
According to Hon. Daniel, the delegation is expected to update nationals on the impact of the financial crisis on Nevis. Nevertheless, Mr. Daniel said, the intention of the meeting is to illustrate how the Nevis Reformation Party (NRP) led government had been able to achieve much, despite of a gloomy worldwide financial crisis and only four years as an Administration.
Areas that will be covered at the meeting include the establishing of the Aman-Nevis Hotel, the Seabridge, Crime, Housing, and the Wind Farm, among other topics.
Deputy Premier, Hon. Hensley Daniel said that as part of the 4th Anniversary activities of the NRP in Government, the Nevis Island Cabinet made it a priority to include nationals in the Diaspora.
He said it was important to do so since it provided the opportunity to let Nevisians overseas become familar with the vision designed by the NRP led Administration to uplift the island and the quality of life on Nevis.