Minister Brantley explores cooperation in Culinary Arts and Archive Digitalization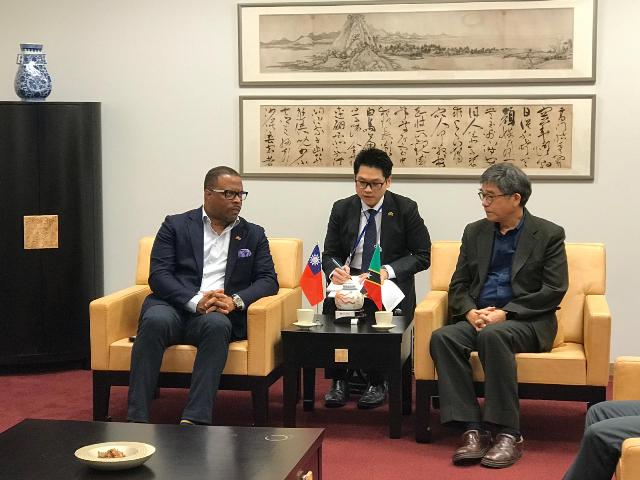 May 10, 2019 (Ministry of Foreign Affairs) — In a quest to seek out multiple opportunities for investing in the youth in the Federation, while growing the economy, Hon. Mark Brantley, Minister of Foreign Affairs and Aviation in St. Kitts and Nevis and Premier of Nevis who is also responsible for education and tourism in the Nevis Island Administration (NIA), paid a visit to the Kai Ping Culinary School on May 09, 2019, to explore the possibilities for cooperation in the area of hospitality.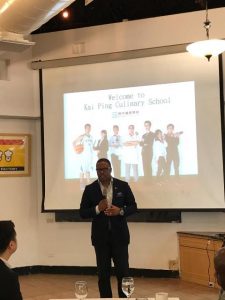 The Federation continues to amass awards in the area of tourism, attracting international attention and acclaim. Consequently, this will encourage more visitors, who will have high expectations, not only about the beauty of our twin-island paradise, and the hospitality of our people, but also about our cuisine.  These elements help to enhance the tourism product, vital to the growth of our economy.
Kai Ping Culinary School was founded in 1966 and caters to high school students from 15 to 18 years old. It has three programmes comprising of Culinary Arts, Culinary Night Programme and an International Bridge Programme.
The student population is currently approximately 1500 and has a teacher-student ratio of 12:1. It offers three majors: Chinese Cuisine, Western Cuisine and Bakery and Pastry and three tracks: Creative, Internship and Externship.
Minister Brantley said he would welcome such a school in St. Kitts and Nevis and invited the owner to consider such a venture.
Following this visit, Minister Brantley and his delegation visited the National Palace Museum where the Minister explored the possibility of cooperating to digitalize our archives.