Ministry of Tourism is new custodian for Geocaching Project on Nevis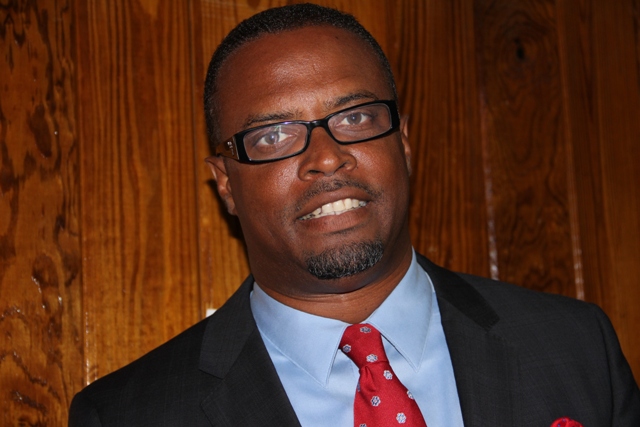 NIA CHARLESTOWN NEVIS (May 14, 2014) — A Memorandum of Understanding (MOU) was signed on Friday May 2nd 2014, between Nikki Johnson and Minister of Tourism in the Nevis Island Administration (NIA) Hon Mark Brantley, which paved the way for the Ministry of Tourism to be the new custodians of the geocaching project on the island.
According to www.geocaching.com, Geocaching is a worldwide game of hiding and seeking treasure. A geocacher can place a geocache in the world, pinpoint its location using GPS technology and then share the geocache's existence and location online. Anyone with a GPS unit can then try to locate the geocache.
The geocaching project on Nevis was started by Jim Johnson in 1999. Jim, along with his wife Nikki Johnson and Mr. Martin Dalgleish, developed and maintained the project over the years. Jim and Nikki were the main custodians. Upon the sudden tragic death of Jim Johnson in April 2010, Nikki Johnson became the sole custodian of the project.
The Ministry came across this project in early 2013 and took a keen interest in it with the desire to further develop and expand the project.
After several discussions, an agreement was arrived at which allowed the Ministry of Tourism will take full custody of the project through the process of an MOU.
The Ministry of Tourism looks forward to taking geocaching on Nevis to new levels which will further enhance the island's tourism product.