MUA/NIA Scholarships 2012-2013 announced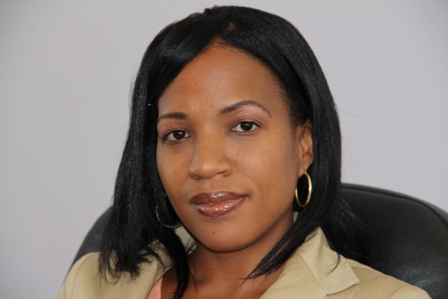 NIA CHARLESTOWN NEVIS (May 17, 2012) —
Health Planner in the Nevis Island Administration's (NIA) Ministry of Health Mrs. Nicole Slack-Liburd, announced on May 17, 2012, that the NIA in conjunction with the Medical University of the Americas (MUA) was inviting applications for two scholarships from eligible secondary school graduates. Awardees would have an opportunity to pursue tertiary education in six priority areas, at select higher institutions of learning.
The announcement was made at the Administration's conference room in Charlestown and according to Mrs. Slack-Liburd, who also is a member of the Scholarships Committee, the scholarships were for students to pursue undergraduate studies which would lead to a degree at a university or higher learning institution.
"In an effort to encourage the pursuit of tertiary education in Medicine, Health, Education, Science, Agriculture and Engineering, the Medical University of the Americas and the Nevis Island Administration will offer two scholarships for the academic year 2012-2013 to well deserving high school graduates with a sound economic record.
"The scholarship can be awarded for up to four years of study at the University of the West Indies or any four year United States based institution. The value of a scholarship is up to US$22,500. Applicants interested in pursuing Medicine at the Medical University of the Americas are also eligible for this scholarship. Preference will be given to accredited schools within the Caribbean Region," she explained but noted, that the MUA was the only qualifying offshore tertiary education institution.
The Committee member listed five eligibility requirements for the applicants: They must be at least 18 years old; be a citizen of St/ Kitts and Nevis; possess at least five Caribbean Examination Counsel (CXC) Caribbean Secondary Education Certificate (SCEC) passes including Mathematics, English and one Science subject; must be accepted into a reputable tertiary education programme in Medicine, Health, Education, Science, Agriculture or Engineering and they must be active in community service.
Mrs. Slack-Liburd also listed the priority areas of study that would be considered for applicants.
"Although all applications will be considered for the 2013-2013 cycle, priority will be given to persons interested in pursuing Pharmacy, Medicine, Science Education, Agriculture, Nutrition, Occupational Therapy, Engineering, Mathematics, Biology and Chemistry…
"Applicants must agree to return to the Federation within 12 months of completing his/her chosen programme for study. Scholarship recipients are required to sign a bond with the Nevis Island Administration," she said.
Important application documents include an application form which would be available from the Ministry of Health Office, a birth or naturalisation certificate, a High School Diploma, Certified copies of CXC CSEC passes, a copy of the acceptance letter from a tertiary institution, a Police Record and one passport photograph.
An official costing of the programme including tuition, room and board etc, would be needed along with an academic reference. Reference from community service organisations stating the applicant's active involvement and an essay consisting of 1000 words stating their future goals and why they were deserving of the scholarship would also be required for submission.
Mrs. Slack-Liburd also noted that winners of the Scholarship would be awarded to begin studies in August 2012-February 2013. However, finalists would be contacted between July 16th and 20th, 2012 for a personal interview and Recipients must maintain a 3.0 Grade Point Average (GPA) to remain eligible for the scholarship over the course of study.
She said hard copies of applications are required but electronic applications would not be considered. All applications must be addressed to: The Permanent Secretary, Ministry of Health, Chairperson MUA/NIA Scholarship Committee. Administration Building, Charlestown, Nevis.
Any questions regarding eligibility and other matters dealing with the application process can be forwarded to www.mohnevis@yahoo.com or Ms. Angelica Elliott at 469-5521 extension 2296.