NCDF to host Pan Elegance; first steel pan music night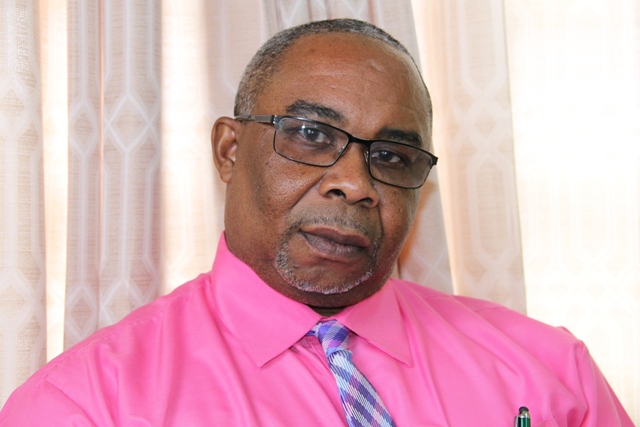 NIA CHARLESTOWN NEVIS (March 15, 2018) — The Nevis Cultural Development Foundation (NCDF) will stage its first Night of Steelpan dubbed "Pan Elegance" on March 16, 2018, at the Nevis Performing Arts Centre NEPAC). The event is the first of its kind and is tailored to engendering cultural appreciation on Nevis.
Mr. Jerome Rawlins, Chief Executive Officer (CEO) of the NCDF explained what patrons could expect at the premier event.
"It's a night of elegant pan music, a number of steel pan groups on Nevis will be performing [including] Steel on Fire, Oualie Pan Vibrations Smooth Vibes, Seniors Steel Pan, Charlestown Primary Steelpan, Nevis Cultural Development Foundation Steelpan group, and the combined school groups," he said.
On arrival at the venue, patrons will receive a glass of wine or apple before they are treated to a night of steelpan music.
Mr. Rawlins stated that the pan event is also geared towards bridging the generational gap between the younger and older generations where entertainment is concerned. At present only the younger persons in the community are entertained with weekly events. Therefore the NCDF is trying to create events that would appeal to all.
Patrons to the event will also be entertained by the Kassanova Band at the Courtyard in Charlestown following Pan Elegance.
Mr. Rawlins stated that Friday's event could be the forerunner to other cultural events.
"This perhaps is something that has not been done in Nevis before and we want to introduce this to Nevis. What we're trying to do at NCDF is to bring the culture to the people of Nevis in different formats. So you are going to see a number of programmes going forward," he said.
Future plans include the African Drums, masquerades, clowns, maypole dancers with the assistance from students and adults who are involved in those aspects of culture.
The month of April has been set aside as NCDF month and a number of other activities are planned. The Foundation's calendar of events for the remainder of the year will be dotted with other cultural events leading up to the Culturama 44 celebrations from July to August, Independence Day in September and in October into the Christmas Season.