NDMD Director gives update on active tropical weather system near Leeward Islands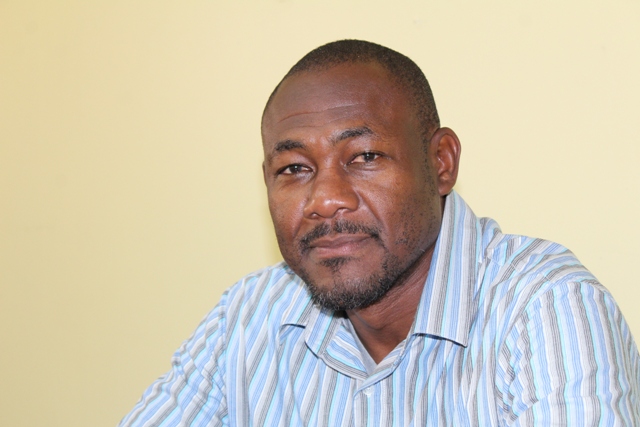 NIA CHARLESTOWN NEVIS (November 12, 2018) – The following is the full text of an update from Mr. Brian Dyer, Director of the Nevis Disaster Management Department (NDMD) on Monday, November 12, 2018,  regarding an active tropical system near the Leeward Islands.
I am here to bring you an update with regards to the active tropical weather system just to the north of the Leeward Islands.
The active tropical wave is interacting with an upper level trough that is affecting the weather over the north-eastern Caribbean. This is likely to bring some gusty winds and heavy rainfall within the next day or two as the system migrates to the west northwest.
We are likely to experience some rainfall up to two inches and that can cause some flooding in low lying areas. The soil as it is, is saturated so any significant shower activity would cause water to run along the streets and to have flooding in low lying areas.
Residents are asked to be vigilant and to take precautionary measures in the event of the island experiencing shower activity.
It only takes six inches of water on the street to cause vehicles to hydroplane or aquaplane so residents and motorists are asked to take precautionary measures.
We are approaching the official end of the hurricane season but we still have some days to go, so it is important for residents to maintain their guard with regards to preparatory actions in the event any significant activity generates weather from the Atlantic Ocean or the Caribbean Sea at this time of the year.
It has been known for storms to develop even in December so persons are asked to be vigilant even though we are approaching the end of the hurricane season so be vigilant at all times and your preparatory action should be in place. Your disaster plans should be in place for not only hurricanes or tropical weather systems but all the other hazards that may develop from time to time.
Additional information can be found at the Nevis Disaster Management Department's website at: www.ndmd.kn or from weather updates issued by the St. Kitts Meteorological office at 5 p.m. and 8 a.m.