Nevis Administration's 2016 $193 million budget passes unopposed at Assembly sitting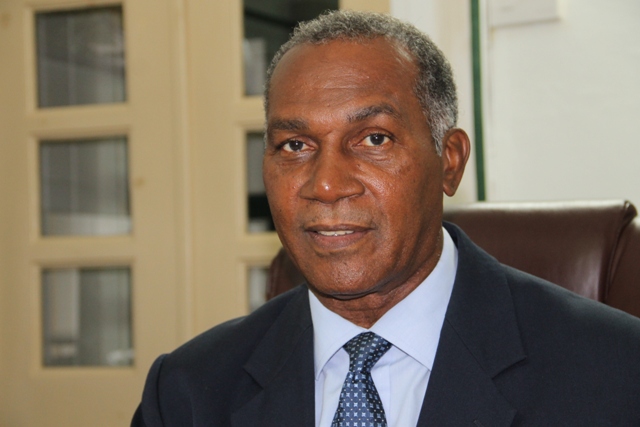 NIA CHARLESTOWN NEVIS (DECEMBER 11, 2015) — The Nevis Island Administration (NIA) $193.03 million budget for 2016 was passed unopposed in the Nevis Island Assembly on December 10, 2015, two days after Premier of Nevis and Minister of Finance Hon. Vance Amory tabled it at the start of a sitting of the Nevis Island Assembly on December 08, 2015.
In his budget presentation, the Minister of Finance stated that the projected current expenditure of $148.94 represents an 11.23 percent increase over the 2015 budget with personal emoluments accounting for 49.70 percent and debt servicing 19.20 percent.
The allocations for the Ministry of Finance and the Ministry of Communications represent 54.80 percent of the budgeted expenditure being $71.37 million and $34.47 million, respectively.
For the planned capital investments, Mr. Amory said, $7 million is allocated to the execution of major road projects and $6 million is allocated to civil work on the Caribbean Development Bank Nevis Water Supply Enhancement Project.
The capital allocation to the Ministry of Agriculture has increased to $2.1 million to facilitate rehabilitation work on the Veterinary Clinic and the Abattoir. The Ministry will also procure several pieces of equipment and machinery critical to its functions.
He said a significant investment will be made in the area of health care in 2016 and pointed to the upgrade of the Alexandra Hospital and other health facilities throughout the island.
The Premier stated that provisions were also made to facilitate the Ministry of Social Development's expansion of its Youth Empowerment Programme, to development entrepreneurial skills in the young people of Nevis.
Also, a new programme for Constituency Empowerment will be launched in 2016. It is designed to respond more adequately to the needs of the constituents and at the same time seek to build capacity within constituencies.
He said the projects and programmes are part of the administration's agenda to bolster the level of public investment in order to leverage key private sector development and to further develop the ability of Nevisians to respond to the opportunities which will be created.
Also receiving safe passage were two resolutions regarding the administration's overdraft facilities at the FirstCaribbean International Bank in the amount of $2 million and; The Bank of Nevis Limited with a limit not exceeding $7 million. Both will be for the period January 1 to December 31, 2016.
Another resolution regarding the renewal of the NIA's 91-day Treasury Bills Issue (over the counter) with a limit of $82 million and the 365 Day Treasury Bills Issue (formally the Regional Government Securities Market) with a limit of $12 million was also passed.