Nevis Administration working to keep people of Nevis safe from Ebola, says Health Minister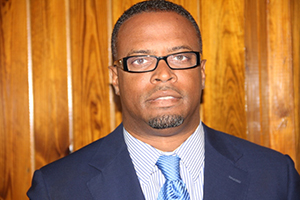 NIA CHARLESTOWN NEVIS (October 27, 2014) –The Ministry of Health on Nevis continues to prepare for any eventuality the Ebola virus may pose, in an effort to keep the people of Nevis safe, said Deputy Premier of Nevis and Minister of Health Hon. Mark Brantley.
At the recently held Consultation on the Economy, Mr. Brantley assured that every effort was being made and he embraced the no-travel ban announced by the Federal Government one day before.
"I'm very pleased that the Federal Government has announced…that they have banned travel from Guinea, Sierra Leone and Liberia and that is consistent with what has been done in St. Vincent and the Grenadines and in St. Lucia…We are hoping that as we roll out more of that type of initiative that we will get the support of the public, bearing in mind that our objective is to keep our people safe and that for us is important.
"We're trying our best to get into a state of readiness if Ebola were to reach our shores but at the same time, of course, we're praying and hoping and doing everything that we can to ensure that it never reaches our shores," he said.
Mr. Brantley urged Nevisians not to panic and listed the measures being put in place on Nevis.
"We continue to say to our people there is no need to panic. Our health care professionals are developing brochures and information. Our frontline people, in terms of those in Customs and Immigration are being exposed to training. We're getting the personal protective equipment, the suits and all of that. We have those. We continue to stock up in terms of our supplies, IVs, rehydration and the like and we're doing what we can to ensure that we're there," he said.
At an earlier meeting with stakeholders hosted by the Nevis Disaster Management Department (NDMD), the Health Minister explained he was satisfied that health officials were in a state of preparedness to disseminate the relevant educational material in key areas of the public.
"I am satisfied, having spoken to the health care professionals here on the island, that quite a few of these issues are being addressed. I am told on the last occasion that I checked, that we are in the process of developing a flyer which we hope to have in a state of readiness for distribution at schools at churches and the like, so that people can know what this is about," he said.
Mr. Brantley also used the opportunity to urge stakeholders to guard against spreading panic.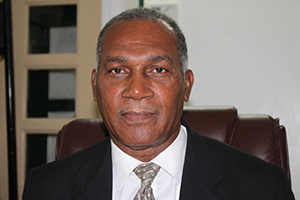 "I think I would want to warn against ourselves being in a mode where we spread panic in the population. That for me is very important. The last update we had from Caribbean Public Health Agency still suggests that the region is at a low risk for Ebola. It didn't say no risk, it said low risk but notwithstanding that, I think it is very important that we maintain, in so far as our discussion and our dialogue and our interactions with the public, that we will not seek to spread panic but rather we seek to spread accurate information," he said.
The Health Minister gave information as to how the virus could be contracted based on information he had received from the Federation's Chief Medical Officer
"It occurs via direct contact with body fluids of an infected and sick person, example their vomitus, diarreah, blood or semen. The virus enters the body via broken skin and mucus membranes – eyes, nose, mouth, penis, vagina – not from an infected person who is not sick.
"So the person has to be exhibiting symptoms in order to pass it on to someone else and not by insects, rodents, water, coughing or sneezing. I think that that is important because we heard the news about some chap being on a plane and saying that he had Ebola and widespread panic resulted," he said.
Meantime, Premier of Nevis Hon. Vance Amory who is responsible for Security and Disaster Preparedness was also at the meeting and underscored the importance of working together to guard against the Ebola virus entering the island.
"From our standpoint in the Premier's Ministry responsible for Security and Disaster Preparedness, I think we recognise, based on the information which we have at hand on this epidemic, that we require every person involved at the Ports, at our Health Service, wherever we come into contact with people, at our hotels, we require everyone to be really very vigilant but wise.
"We are hopeful, that based on the assessment by the Chief Medical Officer and the Regional Health Authorities that we are still very low on the risk level but that does not mean that we must not be vigilant. So we will have to enlist our manager of the ports and all of our officers -immigration, wherever they are stationed, to just be on guard," he said.