Nevis-born Emmy Award-winning hair stylist Petula Skeete throws support behind local budding fashion designers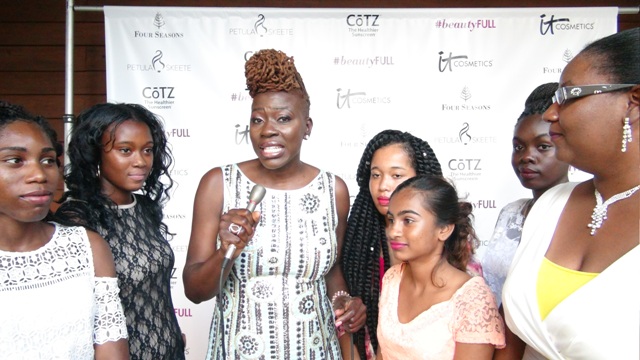 NIA CHARLESTOWN NEVIS (July 06, 2016) — Nevis-born Emmy Award winning hair stylist Petula Skeete threw her support behind the first Fashion and Music Expo (FAME) carded for July 10, 2016 at the Villa grounds in Charlestown and urged the public to support the exposition. The event hosted by the Department of Youth and Sports on Nevis, will showcase the skills of local budding fashion designers.
Ms. Skeete, made the call when she spoke to the Department of Information on July 03, 2016, at the end of the first in her women empowerment series #beautyFULL YOU Women's Conference on Nevis at the Four Seasons Resort. It was held in partnership with IT Cosmetics and CōTZ Mineral Sunscreen and renowned ABC's Good Morning America co-host Robin Roberts.
"The first time ever Fashion and Music Expo will be here in Nevis. There are a lot of firsts for everything and we are doing good things and big things.
"These young ladies, very brave, these are the future designers. It's not about Versace. It's not about Calvin Klein. It's about right here in Nevis so come on out. I am so happy because when I was their age I was shy but now they are pushing and doing things…so I hope that everyone will come on out and just give them the support. That's all we need, the support," she said.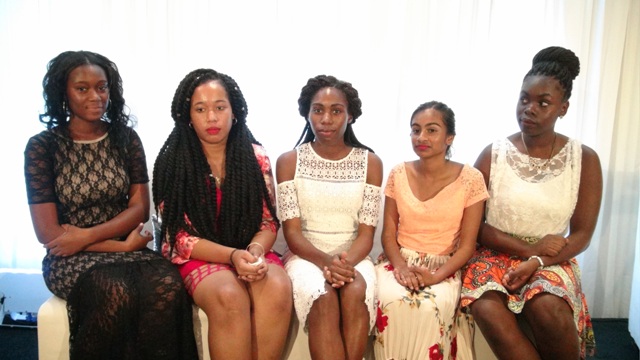 Skeete, who met the enterprising group said she had the opportunity to give them insights into the world of fashion. She also gave them hands-on exposure with coordinating models and timing their runway appearances during a segment of her conference.
The group is made up of Nadya Beephat, 19, of Fashion Bee, Sashauna Leyden, 15, and Iesha Smith, 16, of Satiesh Designs, Kelcia Liburd, 18, of Kel-c's Clothing and Shannon Morton of House of Illaum.
Minister responsible for Youth in the Nevis Island Administration Hon. Hazel Brandy-Williams who attended the event expressed satisfaction with the budding entrepreneurs and explained the thinking behind staging FAME.
"We realise over the past three years that our young persons have diverse talent. No longer are they just skewed to the academics but they are now very much interested in the arts.
"We are trying to find that avenue for them to explore their art forms in the different areas in the performing arts in the visual arts and so FAME would encapsulate the ideas of our young people in fashion," she said.
She noted that the event is for everyone to come and see what the young people have been doing in the past three years.
Brandy-Williams also stated that the young and upcoming designers want to showcase their creations and expressed hope that the exposition would set them on a path to greater things in the future.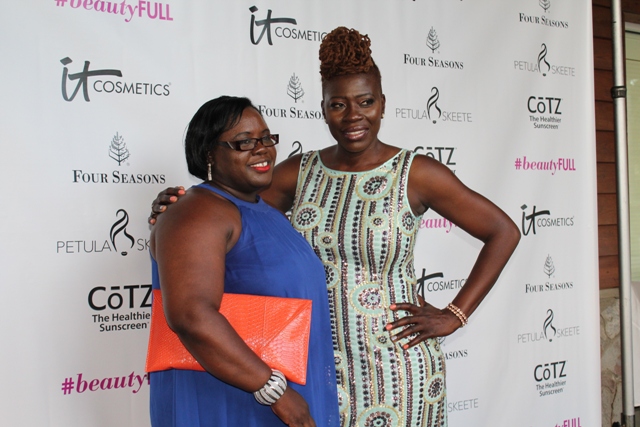 Meantime, Director of Youth Development Zahnela Claxton, who was also present, described the designer's interaction with Skeete as a wonderful experience. She is hopeful that it would serve as a launch pad for them when they launch their clothing lines at the Expo.
Claxton explained that the group is working assiduously on their designs because they are passionate about fashion design and serious about sewing.
"They know what they are about and they know who they want to be. When I was able to touch base with Petula and tell her about them, she was very excited to meet them. She also wanted to give them the opportunity to volunteer today so that could see a bit of what this world entails, set their goals, know where they want to go and know what they have to do to get there," she said.