Nevis Historical and Conservation Society calls for public's assistance in preservation of island's heritage sites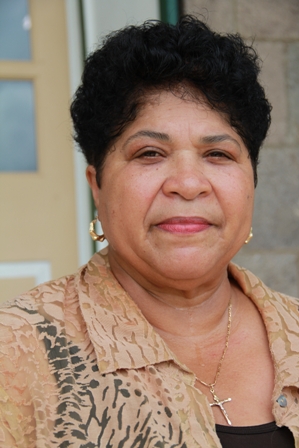 CHARLESTOWN NEVIS (JULY 10, 2012) — Executive Director of the Nevis Historical and Conservation Society (NHCS) Mrs. Evelyn Henville renewed calls to stop the blatant removal of stones and artefacts from the Heritage Sites on Nevis. She warned members of the public that anyone caught destroying those sites would be brought before the court.

In a press release from the NHCS dated July 3rd, 2012, it was stated that the sites were protected areas and everyone was responsible for safeguarding them.
"The NHCS is appealing to the general public not to remove stones from our heritage sites and if you see anyone doing this please ask them to stop. Please be aware that stones are still being removed from sites such as Cottle Church and Eden Brown Estate. It is the responsibility of all to try to preserve our history and heritage by protecting and maintaining what is left of our heritage sites.
"Our sites form part of our rich history as well as part of our tourism product and should be safeguarded and respected by nationals and visitors alike, so that we can pass them on to our generations to come. Please be vigilant and know that our heritage sites are protected sites and anyone caught removing stones will be prosecuted," the releases stated.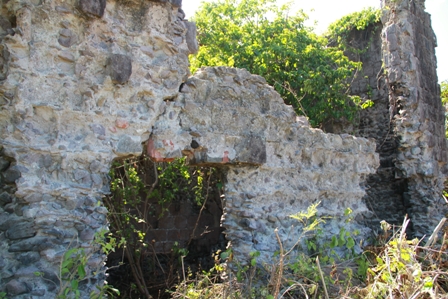 However, in a recent interview with the Department of Information, the Society's Executive Director said they had received reports that stones from the sites were being removed and sold for use in home construction on the island and artefacts used to adorn lawns and other areas of expensive homes and said those actions were punishable.
"Yes these actions are punishable. It is a crime to destroy a heritage site it is a crime to steal the stones. There is a law passed in 2003 that states any heritage site or artefact that might be taken from any site, any site that is destroyed that it's punishable by jail terms…
"These sites are Crown property and therefore just like going and break in and open a supermarket, it is just like going and stealing one stone from a heritage site or cannons that may be taken from the forts. We have Fort Matthew at Pinneys Beach where two cannons were already stolen from that site and we are asking persons to please return them. So it is with the Eden Brown site in the Coconut Walk Indian River, all those sites with heritage artefacts we ask persons to leave them and as a community to be watchful for us. So yes it is punishable by a fine and prison term," she said.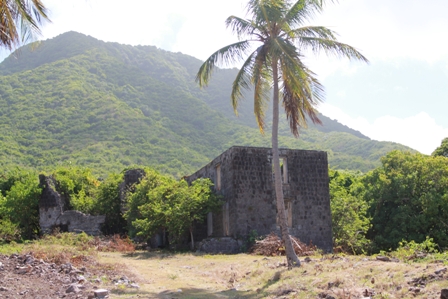 The NHCS Executive Director noted that the Society was considering visiting communities to spread the information to everyone including builders, developers and visitors that the heritage sites were all crown property, the importance of protecting them and the penalties associated with stealing from them.
Meantime, the NHCS had resorted to allowing the sites to become overgrown by surrounding foliage as a means of protection.
Mrs. Henville explained that persons could be prosecuted under the National Conservation and Environment Protection Act (NCEPA) but the Society has had some difficulty with assistance in the area of enforcement. However, she registered hope for a better working relationship with law enforcement, to help curb the ongoing heavy pillage of the heritage sites on Nevis.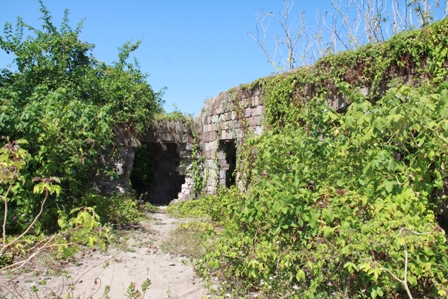 On May 2nd, 2012 the Nevis Island Administration (NIA) passed new legislation that would change the NHCS to a Trust. The Nevis Heritage and Conservation Trust Ordinance will give the NHCS more power to begin proper care of all the heritage sites, to develop them and make them economically sustainable for the people of Nevis. As a Trust, the NHCS would be better able to access funding from international agencies to help with the preservation of the protected heritage sites.
She said Nevis' heritage was something worthy of preservation for generations to come.
"This is how we teach our children about our past. It is difficult to teach a child about their past if we don't have something to show. So we need our sites to be left intact, so that now we can properly take care, reconstruct and rebuild them," Mrs. Henville said.