Nevis Immigration Officers have crucial role to play in border security, says PS Daniel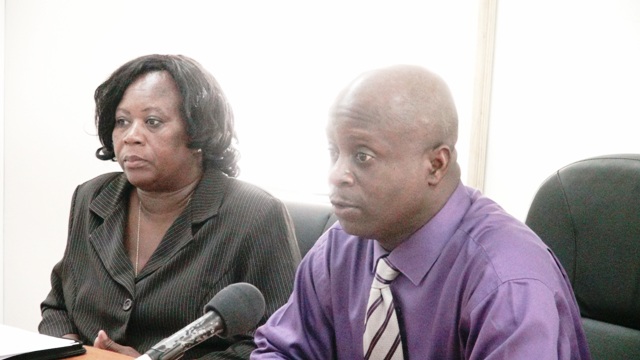 NIA CHARLESTOWN NEVIS (October 23, 2015) — Permanent Secretary (PS) in the Premier's Ministry Wakely Daniel, added his voice to the important role of immigration officers and the critical role they play in the island's security. He was at the time delivering remarks at a brief opening ceremony of a two-day workshop for Immigration Officers on Nevis on October 21, 2015 at the Cotton Ground Police Station.
The training exercise was hosted by the Department of National Security in St. Kitts in collaboration with the Premier's Ministry in the Nevis Island Administration (NIA). Was designed to expose the officers to the fundamentals of fraud and imposter detection, improve the officers' knowledge and understanding where processing of passengers was concerned, emphasise the critical role immigration is required to play in securing regional boarders and to clarify the role of an immigration officer with regards to national security.
"You are the first impression that someone gets of Nevis and as the saying goes, you only get to make a first impression once. You have the power in your hands to make or break a traveller's impression of Nevis, of St. Kitts, the Federation and of the people of the Federation.
"You have the power in your hands to make or break whether they have a great time in the Federation or you put a damper on their stay here with us," Daniel told the Officers.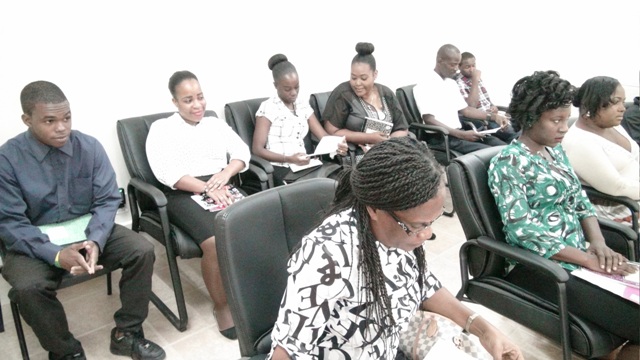 He told the officers they are expected to be polite, friendly and courteous and give an excellent impression of the people of St. Kitts and Nevis.
Daniel reminded the participants that the economy of Nevis is based primarily on tourism and it means that their hospitality is important.
"Your job is a critical job, a very important job. Do not take it lightly, do not take it lightly please," he urged.
The Permanent Secretary also told the participants that the matter of immigration also entailed becoming familiar with the binding treaties the Federation is party to throughout the world and in the region.
"There are international and regional treaties that you will have to adhere to. If most of you were following the news some time back, you would appreciate that even here in the region, persons would have sued different islands because of how they were treated by immigration officers.
There is a treaty of what you call Free Movement in the Caribbean Community (CARICOM) and of course in the Organisation of East Caribbean States (OECS) and we have to adhere to those treaties.
The training was effected in separate sessions for officers in Nevis as well as St. Kitts.