Nevis joins the celebration of International Day of Older Persons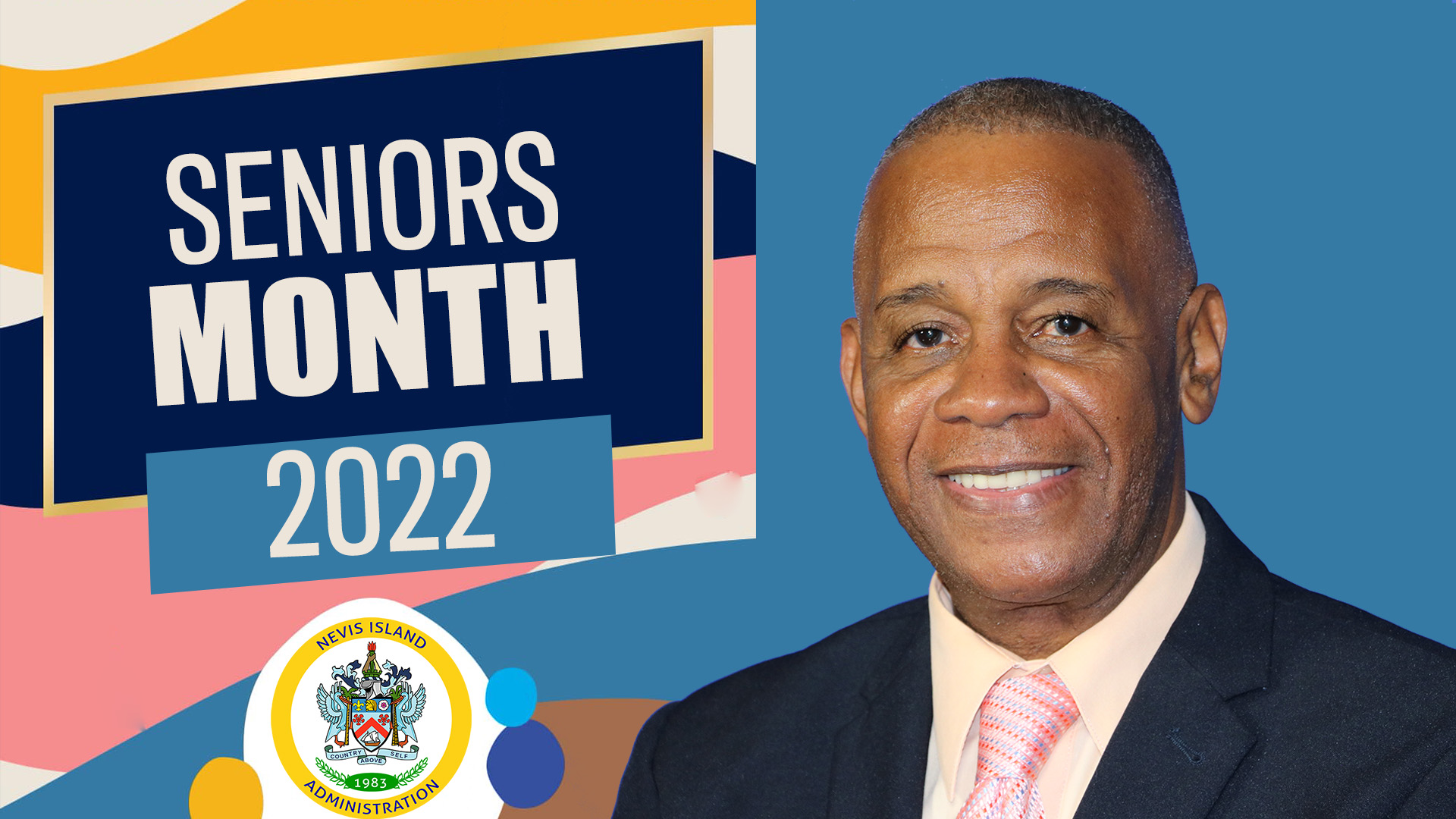 NIA CHARLESTOWN NEVIS (October 01, 2022) — The following is an address by Hon. Eric Evelyn, Minister of Social Development in the Nevis Island Administration, on October 01, 2022, to mark the celebration of International Day of Older Persons and the start of Seniors Month in Nevis.
Fellow citizens and residents,
I am pleased to greet you on the occasion of the International Day of Older Persons and the start of the celebrations of Seniors Month 2022.  The International Day of Older Persons is celebrated annually on the 1st October.  This day, set aside by the United Nations, recognizes the contributions of older persons to the development of society.  This year marks the 32nd Anniversary of the International Day of Older Persons.  We celebrate the day this year under the theme "Older Persons In A Changing World," with the subtheme "Older Persons Deserve our Respect and Attention."
I am very pleased to indicate that for this year, our full programme of activities for the month of October is back.  Of course, we would recall that our month of activities for the past two years had to be drastically curtailed as a result of the COVID-19 pandemic.    
On Sunday, October 2nd our seniors will worship at the St. John's United Pentecostal Church in Brown Pasture at 11 a.m.  The staff of the Ministry and Department will worship with our seniors.  We are indeed happy that once again all of our seniors who wish to do so can worship together as we were unable to do so for the past two years.
Monday 3rd is dubbed Caring for the Elderly and that will involve an outreach visit to the St. George and St. John Senior Citizens Home in Gingerland. Caregivers will not only visit but will assist in meal preparation and general care of the residents there.
Tuesday 4th is Movie Day for our seniors and they will journey to NEPAC to sit, relax and enjoy a movie.
On Friday 7th, the seniors will be involved in an activity that they always look forward to and one that they have missed for the past couple years.  The Seniors March is back for 2022 and it will commence in the vicinity of Evelyn's Drug Store and end at the ETW Park.
The "You are Not Forgotten" initiative is back for this year and will be featured on Mondays 10th, 17th, 24th and 31st.   This programme seeks to honour a senior from each of the five parishes who have made contributions in different fields of development on the island.  The seniors to be honoured are not necessarily part of our seniors programmes.
In the true spirit of togetherness, the seniors will gather at the Malcolm Guishard Recreational Park on Thursday 13th for what has been dubbed a Spring Gardens Tea Party.  Karaoke and a hat parade will form part of the tea party.
The Footprints programme which is normally aired on VON Radio is part of the activities again this year and will be featured on Wednesdays 5th, 12th, 19th and 26th. This initiative will profile one senior from each parish. 
Since we encourage health and fitness among our seniors, they will be engaged in a health walk on Tuesday 18th in the University Heights area.
On Thursday 20th, the seniors will be showcasing their rich and varied talents during their Talent Explosion at NEPAC.  It is scheduled to begin at 6:30 p.m. and we are soliciting the support of the general public for this activity.  The highlight of the Talent Explosion will be the seniors version of the Jerusalema challenge.  Our seniors have proven themselves over and over that they can put on a show and they will be looking forward to wow you at this event.   
There will be a panel discussion at the Jessups Community Centre on Tuesday the 25th that will feature as panelists seniors as well as students from the Gingerland Secondary School.
The activities for Seniors Month will climax with a trip to St. Kitts on Thursday, October 27th. 
As we celebrate International Day of Older Persons and Seniors Month 2022, I take this opportunity to extend very warm greetings to all of our seniors.  I do hope that as we go through the month of October, that your relatives and friends as well as all of us who reside on the island could pause and reflect on the contributions you have made towards the development of our beloved island.  You seniors are indeed living in a changing world and do deserve our respect and attention. I therefore encourage all of us to accord our seniors that respect and attention; they have earned it.  I also encourage us to spend as much time as possible with our seniors as there is so much for us to learn from them; they have so much to share.
I would like to salute all seniors on the island during this your special day and month of celebration. I would also like to applaud the outstanding efforts of the Seniors Division for the sterling service that you continue to provide for our seniors.  
Happy International Day of Older Persons and Happy Seniors Month!
May God bless us all as we give our seniors the respect and attention they deserve in this changing world.