Nevis Jr. Youth Minister urges visiting Tortola youths to follow their passion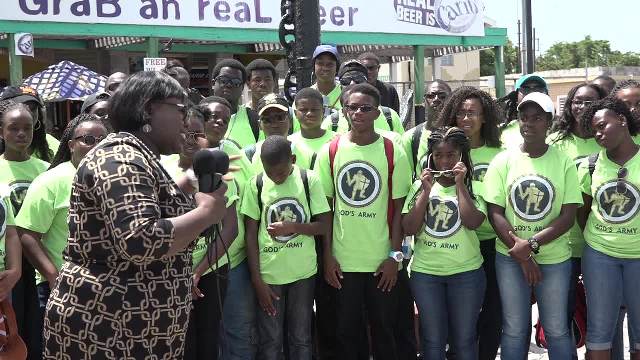 NIA CHARLESTOWN NEVIS (JULY 04, 2017) – A youth group from the New Life Baptist Church in Tortola, got some sound advice from Hon. Hazel Brandy-Williams, Junior Minister responsible for Youth in the Nevis Island Administration (NIA), when they visited Nevis for one day on July 03, 2017.
The Minister welcomed the group to Nevis moments after disembarking the ferry at the Charlestown Pier. She told them that as young people, the world is at their feet and they should do whatever they wanted, once they have the mind, passion and by the grace of God they would succeed.
"I want you to continue being youthful. Continue to do what you do best as young people. Continue to stay focused. Continue to walk with God," she said.
Mrs. Brandy-Williams said although they would have challenges through it all, they should not hesitate to call on their elders for assistance and guidance.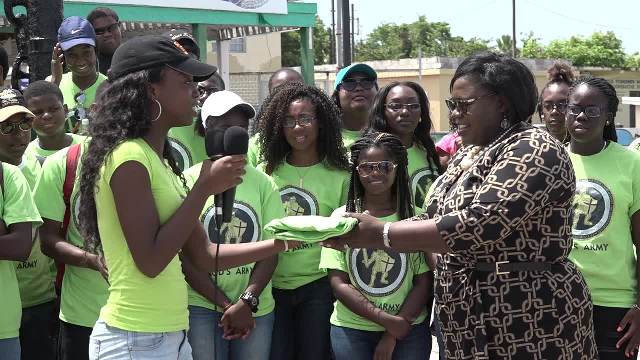 "By virtue of age, they would have passed that way and during their passage they would have garnered a number of experiences.
"The same experiences you are going through today, we went through it. So don't believe you are unique to growing up. We have gone through these experiences and these challenges," she said.
In response, Youth Pastor Colin Gunthrope who led the group visit thanked the people of Nevis through Minister Brandy-Williams for the warm reception on their arrival.
He said the group's visit to St. Kitts and Nevis was an effort to get to know the neighbouring islands and to fellowship with the people. Their camp is based in St. Kitts.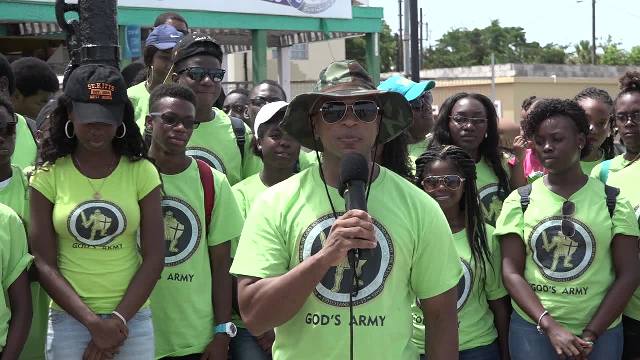 The Pastor also wished Minister Brandy-Williams continued success in her leadership of the young people of Nevis.
While on Nevis the group which was led by Pastor Colin visited a number of sites on the island which was arranged by staff of the Ministry of Youth and Sports. The itinerary also included a stop at the Joycelyn Liburd Primary School for a fellowship session with students there.
Also present was Director of Youth Ms. Zhanela Claxton and other members of staff.