Nevis Junior Minister of Gender Affairs appeals for support for rally denouncing all forms of violence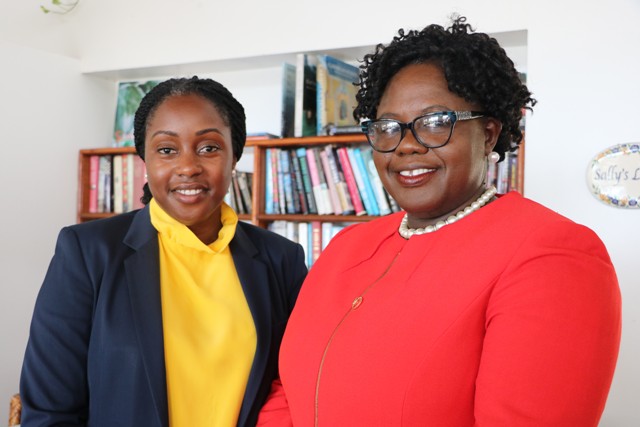 NIA CHARLESTOWN NEVIS (June 25, 2019) — Hon. Hazel Brandy-Williams, Junior Minister of Gender Affairs on Nevis, is calling on those who have lost loved ones to violence to support a rally denouncing all forms of violence on June 26, 2019 in Charlestown.
The rally, which will culminate at the Cultural Village with a gospel concert, will bring the curtains down on a two-day regional conference addressing youth-driven crime and gender-based violence sponsored by the Commonwealth Secretariat and the government of St. Kitts and Nevis.
"We will be in solidarity with all those families who would have lost children, young people through gang violence. It is a rally on youth-on-youth violence. It is a rally against domestic abuse and domestic violence. It is a rally denouncing all forms of violence and so we are encouraging one and all – families, friends, persons who are supporting families who would have gone through this very traumatic period of losing a loved one…
"I know a number of parents are suffering in silence especially those who would have lost loved ones, would have lost children and those who reckon that their youngsters are trending down a path that they are not comfortable with, and so I am asking all of us to come out and show our solidarity with these families, with these women and I am looking for man, woman, child, young people to all culminate on the streets of Charlestown," she said.
The planned rally has found favour with an official of the Commonwealth Secretariat. Ms. Tres-Ann Kremer, Adviser for the Caribbean Region and the Commonwealth Secretariat and Head of Good Offices for Peace, had high praise for the event.
"We look forward to seeing the wider community who may not be able to be in the room, at the rally that is being planned for the 26th, and I think that was an excellent initiative, an excellent way for the rest of the community to be involved and learn about what we are planning to do," she said.