Nevis Min. of Health and Gender Affairs to host rally and concert to showcase matters affecting women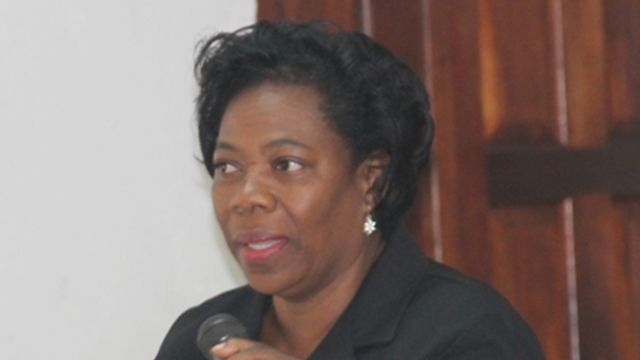 NIA CHARLESTOWN NEVIS (March 21, 2018) — In keeping with its month-long observance of International Women's Day, the Ministry of Health and Gender Affairs continues to acknowledge the achievement of women on Nevis with the theme "Press for Progress: Transforming Women's Lives".
Coordinator at the Department Ms. Lorraine Archibald told the Department of Information on March 21, 2018 that they are pleased with support for the activities so far and spoke of a major upcoming rally and concert in Charlestown slated for March 22, 2018.
"The Ministry of Health and Gender Affairs will be having a rally and concert featuring Jamaican female Reggae artist Etanna.
"This activity is schedule to commence at 5:00 p.m. Participants are asked to assemble near the Old Paramount Cinema and travel along the Island Main Road through Charlestown up to the Villa Grounds with musical entertainment. Bring your placard and share your message on issues that affect women and girls," she said.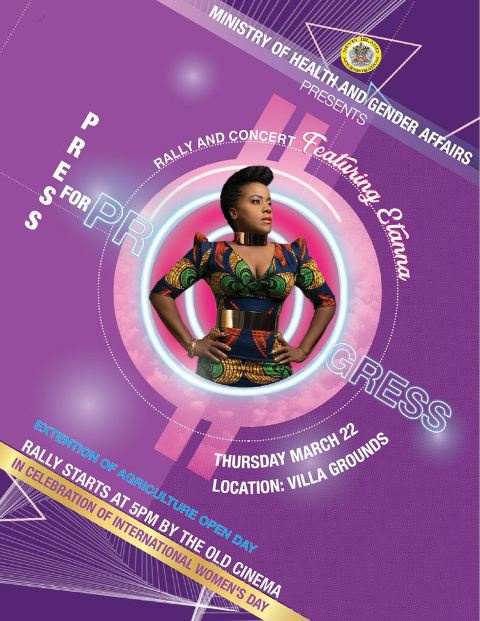 Ms. Archibald added that members of the public wishing to take part in the event should wear something purple, a colour that is historically associated with efforts to achieve gender equality.
They could also wear something orange to raise awareness and take action to end violence against women and girls. As a bright and optimistic colour, orange represents a future free from violence against women and girls.
The Department has so far held a Motivational Seminar for Women and Girls, a Health is Wealth Seminar for Women and Girls in collaboration with the Nevis Renal Society, presented gift baskets to women throughout the island in acknowledgement their contributions and a Walk-a-thon and Bike-a-thon from Charlestown to Four Seasons Resort and back.