Nevis Minister of Education marks start of Child Month 2017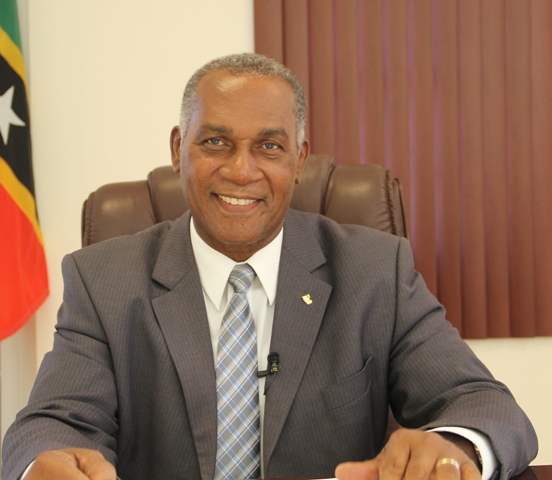 NIA CHARLESTOWN NEVIS (MAY 31, 2017) — The following is an address by Hon. Vance Amory, Premier of Nevis and Minister of Education, to mark the start of Child Month 2017.
Fellow citizens, residents, visitors,
The Early Childhood Sector of the Department of Education, in conjunction with the Nevis Pre-school Teachers Association, will be celebrating its annual Child Month activities within the month of June. This year being the 33rd anniversary of Child Month, will be celebrated under the theme "For Every Child, Early Moments Matter".
During the first 1000 days of a baby's life, his or her brain cells can make up to 1000 new connections every second. These new connections contribute to children's brain function and lay the foundation for their future health and happiness. A lack of nurturing care which include adequate nutrition, stimulation, love and protection from stress and violence, can impede the development of these critical connections.
A child whose brain is not properly developed may not learn as well or earn as much in the future. In short, a child who is properly nurtured and has received good parenting practices, stands a better chance of making a better living.
It is therefore critical to remember, that early childhood development benefits are not only for today, but will directly impact the stability and prosperity of future generations. So when you are playing with your children, hugging them and reading to them, you are actually caring for a better future for your children and grandchildren.
Giving your children a good start is both a moral and social priority. In so doing, I urge you to play with your children and bond with them. As noted in a documentary entitled, "The Beginning of Life", "Playing is the essence of children; they play from the moment they can move; they live through play".
Therefore, playing with your children will assist you in developing an attachment to your new born. Ensure that they are properly fed and well nourished. Protect them from all forms and stress and violence and maintain proper hygiene when caring for them.
The Nevis Island Administration, is convinced that investment in early childhood is one of the most cost effective ways of increasing the ability of all children to reach their full potential. Such investment increases the ability of children to learn in school and increases their earning capacity as adults.
In addition to investment in early childhood, The Nevis Island Administration will continue to expand health and social services to our young ones and strengthen support services for parents and caregivers.
As a government, we recognize that early moments in a child's life do matter and early experiences impact the child's future development.
Let me, on behalf of the Nevis Island Administration, wish each and every one of you a successful, productive, and inspiring 2017 Child Month.
In celebrating this month, parents, guardians and caregivers must remember that it is not the toy that the child needs to play with, it is you. Whether it is singing, reading or playing, the child does not need anything that is expensive. All they need is your time.
It is therefore, a high honour and privilege for me to declare the start of Child Month 2017. Happy Child Month.