Nevis observes World Mental Health Day with week of activities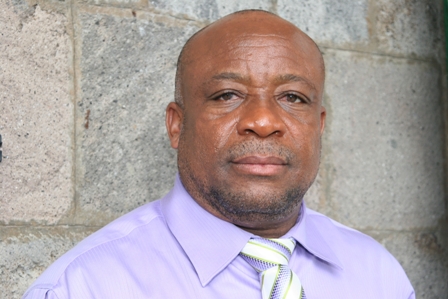 Minister of Health in the Nevis Island Administration Hon. Hensley Daniel (file photo)
CHARLESTOWN NEVIS (October 12, 2010) — Nevis joined the world in observation of World Mental Health Day on November 10th but Minister of Health in the Nevis Island Administration (NIA) Hon. Hensley Daniel, delivered a televised address on Monday, to herald the start of a week of activities to mark the occasion. The theme "Mental Health and Chronic Physical Illness: The Need for Continued and Integrated Care".
Mr. Daniel said, this year, the World Federation for Mental Health (WFMH) highlighted the global concern of undiagnosed mental and emotional disorders in people who were coping with chronic illnesses and the need for health professionals to focus on the provision of more integrated and collaborative systems of care.
He explained that many chronic illnesses could have a strong effect on an individual's mental and emotional status and in turn, undiagnosed mental disorders could affect a person's ability to cope with an illness and participate in the treatment and recovery process.
Research, the Health Minister noted, suggested that there was a correlation between chronic diseases and depression.
"Since there is no health without mental health, it is imperative that health professionals and families take an integrated approach in the diagnosis and treatment of illnesses.
"Further, given the direct positive correlation between chronic illnesses and mental illness, the family members and caring familiar others must be involved in the care of patients with chronic illnesses," he said.
Integrated care Mr. Daniel contended, could be facilitated if all worked assiduously to reduce stigma and discrimination. He said persistent stigma and discrimination against persons with mental illness, represented a real drag on process for collaborative and integrated care.
"As a society we have to move toward acceptance, cooperation and public education, in order to create an environment for integrated care," he said.
Mr. Daniel also said it was important to note that the stresses and strains of life such as mortgage payments, job security and illness could cause one to become mentally ill.
However, he urged all to bear in mind that most were one traumatic incident away from mental illness, since it was easy to trigger depression which resulted from the loss of a spouse, close relative or from material possessions.
"We all have to adopt a more humanitarian approach and understand that our coping capacities vary. There is urgent need to embrace the integrated approach to deal with mental illness," he said.
In Nevis a Unit is dedicated to the care of the mentally ill. Through the Unit patients have the professional services of a psychiatrist, nurses and social workers. Medication, social and financial support are also provided.
Other activities slated for this week are emotional wellness talks in schools on the island; a patient field trip on Wednesday 13th at 10am; a Senior Citizens Concert at the Charlestown Methodist Church Hall on Thursday 14th from 6pm; an exhibition and sale of work at the Memorial Square in Charlestown on Friday 15th at 10am.