Nevis Premier calls on youths to utilise available training in priority areas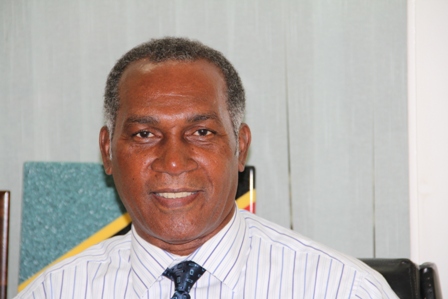 NIA CHARLESTOWN NEVIS (April 16, 2013) —
Premier of Nevis and Minister of Education in the Nevis Island Administration (NIA) Hon. Vance Amory, called on the island's youths to take advantage of available training opportunities in the Administration's priority areas if they wished to pursue tertiary education.
Mr. Amory who is also the Area Representative for the Parish of St. George, made the call when he spoke to the Department of Information on April 15, 2013. He was at the time reporting on a meeting with the youth of Gingerland on April 13, 2013, at the Gingerland Secondary School, to ascertain their concerns and needs. He was accompanied by Junior Minister responsible for Youth and Community Affairs Hon. Hazel Brandy-Williams, Community Worker Ms. Joyce Moven and members of the Community Affairs Department.
"I am, through this medium, asking our young people who are in school and are thinking of leaving school in a matter of months or those who are out of school employed or unemployed, who would like to do training, to make application for the areas in which they would like to be trained, recognising however, that the Administration will have its priority," he said.
The Premier added that the Administration would prioritise training requirements to avoid training persons in areas that were not of critical need to the island.
"We will prioritise and one of the areas of priority would be nursing. We are looking at training persons in agriculture; we are looking at training persons in education, primarily and specifically the teaching of Sciences – the teaching of English Language; the teaching of Mathematics – because those are the foundational subjects, in which our students are struggling to achieve levels of excellence on a consistent basis," he said.
The Minister of Education noted that the Administration had already held discussions with various agencies and governments who were prepared to provide assistance to offer training in the priority areas.
Mr. Amory explained that those who attended the meeting also echoed concerns of employment opportunities, training at various levels and practical technical training available in and out of Nevis among others.