Nevis Premier praises family of Federation's oldest citizen for steadfast care and affection to 105-year-old matriarch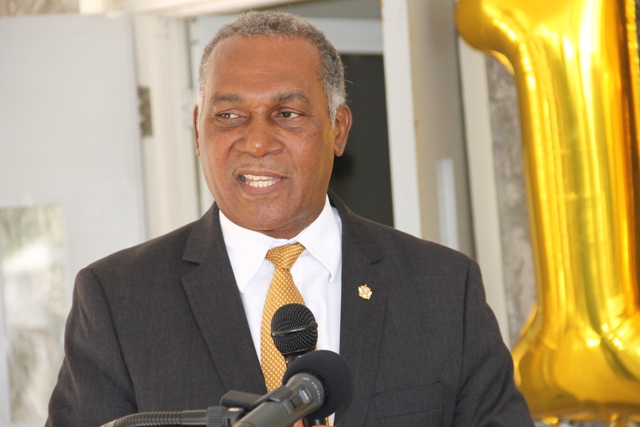 NIA CHARLESTOWN NEVIS (January 20, 2017) — Premier of Nevis Hon. Vance Amory heaped praise on the family of 105-year-old Celian "Martin" Powell of Zion village, now the oldest living citizen of St. Kitts and Nevis, for their unwavering care and affection to her.
In his remarks at a celebration to mark the landmark birthday on January 19, 2017, at the Flamboyant Nursing Home where she now resides, Mr. Amory singled out Hon. Carlisle Powell, her grandson and Opposition Senator in the Nevis Island Assembly, for his hands-on care of the centenarian.
"I commend you for the attention and the care which you have given to your elder. I want to commend the Hon. Carlisle Powell who is here. He is the man on the spot, as it were, and I have myself seen him giving attention to his grandmother in the home here.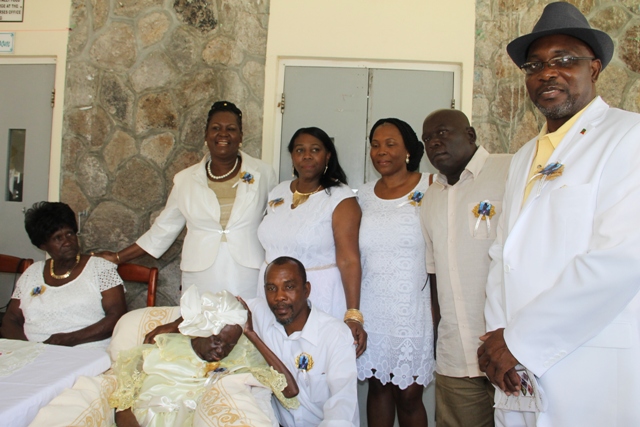 "The care which he's taken speaks well for the family. You have a great representative taking care of your matriarch," he said.
The Premier, who is related to the birthday girl, said he is proud to be a part of the family line and her longevity.
Meantime, Mr. Amory used the opportunity to dig into the issue of longevity, citing that based on accounts by persons who live long lives, the formula was not based on any set manner. However, in Ms. Powell's case, based on his knowledge of her, her virtues are in large measure contributing to her longevity.
"Based on my knowledge of Ms. Celian Powell, I've lived in Gingerland most of my life and I have spoken to some other people who know her better than I will ever have known her and they speak of someone who is conscientious, someone who is kind, someone who is loving, someone who was caring and loving to the neighbours and those kinds of attributes make for a contentment and a peace of mind, which I believe, can contribute to longevity," he said.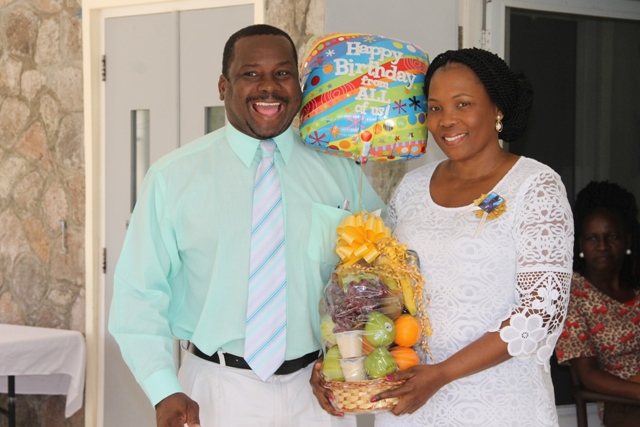 Mr. Amory also thanked God for preserving her and blessing her with long life.
Keith Glasgow, Permanent Secretary in the Ministry of Social Development who represented Junior Minister Hon. Hazel Brandy-Williams presented a gift basket on behalf of the ministry and Department of Social Services to Ms. Powell and also thanked the family and care givers for their care of her.