Nevis' road infrastructure significantly upgraded with completion of Phase 2 of Road Rehabilitation Project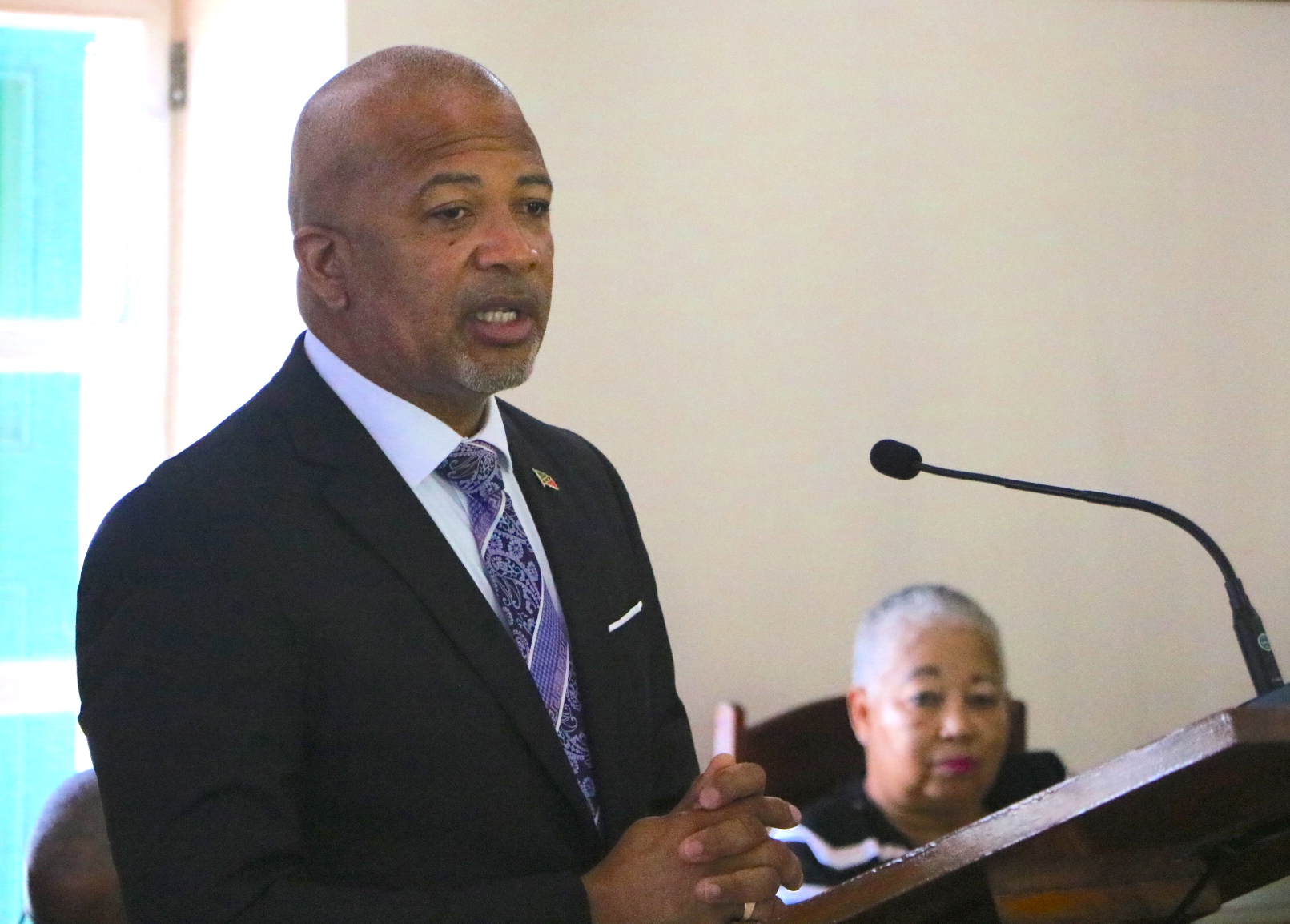 NIA CHARLESTOWN NEVIS (July 13, 2023)- The Honourable Spencer Brand, Minister of Public Works in the Nevis Island Administration (NIA), says the completion of phase two of the Road Rehabilitation Project on the island's main road has significantly enhanced the road infrastructure on Nevis. 
The project was completed on schedule and saw upgrades to the water, electricity, and telecommunication services as well as the drainage in the area between Cliffdwellers and Nisbett.
"The Nevis Island Road Rehabilitation Project phase two from Cliffdwellers to Nisbett's has been for all intents and purposes been completed and the objectives sought to ensure improvement in the  drainage infrastructure. We saw the construction of six major drains, three in Newcastle, two in Oualie, and one at Westbury," Minister Brand reported during the July 06, 2023 sitting of the Nevis Island Assembly.
He went on, "I made it very clear in the initial discussions on this project that I have always been a little uncomfortable going around Hurricane Hill and I felt this was an opportunity for us to remedy that situation. I am happy that Hurricane Hill has been reduced and the line of sight going around and over Hurricane Hill has been significantly enhanced."
Phase two saw the rehabilitation of 3.5 kilometers of road, and the widening of the road between Cliffdwellers and the Oualie water taxi pier.
Hon. Brand informed that 1.3 kilometers of side drains, curbs and slippers, U drains and V drains were installed to remedy drainage issues in that area.  He went on to note the upgrade to the water distribution system.
"We have also seen some improvement in the water supply along the road construction from Cliffdwellers to Nisbett. We have seen new six-inch distribution lines from Cliffdwellers to Hurricane Hill. We have also seen new service lines throughout the entire length of the project and we have seen significant improvement in the electricity supply as the Nevis Electricity Company relocated twelve poles."
The NIA invested just over $11 million for this second phase of the project.
The Public Works Ministers expressed thanks to Surrey Paving and Aggregates, Nevis Water Department, NEVLEC, Digicel, Flow, the Department of Information and Technology, and the Public Works Department for their cooperation and partnership throughout the project.
Hon. Brand also thanked the Ministry of Finance and his colleagues in the NIA Cabinet for supporting the project.