Nevis to observe Caribbean Statistical Day on October 15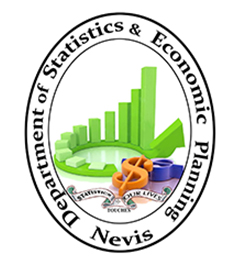 NIA CHARLESTOWN NEVIS (October 03, 2014) — The following is a press statement from the Department of Statistics and Economic Planning on Nevis.
The Department of Statistics and Economic Planning (DOSEP), Ministry of Finance in the Nevis Island Administration (NIA) will be joining other Caribbean islands to commemorate Caribbean Statistical Day on October 15, 2014.
As the sixth observance of Caribbean Statistics Day in the Caribbean Community (CARICOM), the awareness is aimed at recognizing the vital role of statistics in improving the daily lives of the people of our Community.
In addition, the disseminated information will aid in raising the profile of statistics and statisticians across the region.
The theme proposed for this year is "Data Revolution for Sustainable Development of CARICOM-Designing and Operationalizing a Framework for Statistics."
In keeping with the theme, the Department of Statistic and Economic Planning has organized a half-day fair called "Careers in Statistics." The fair will commence at the War Memorial Square in Charlestown from 9 a.m. Brief remarks are expected from Premier of Nevis and Minister of Finance Hon. Vance Amory, Permanent Secretary in the Ministry of Finance Mr. Collin Dore and Director of Statistics Mrs. Dorriel Tross-Phillip.
The fair is an educational drive geared towards informing the general public, on the reasons why the Department of Statistics and Economic Planning collect statistics. Through the collection and publication of statistics related to the economy, the information can be used for social and economic policy-making and informed decisions.
It is anticipated that the fair will illustrate to the general public, the role that statistics play in the life of every individual, the importance of the surveys conducted and how knowing statistics also help to make decisive decisions.
Stakeholders from the private sector and public offices will also share in the awareness campaign. A Statistical Digest containing information on certain areas to include Population and Vital Statistics, Infrastructure, Transportation, Health, Finance, Tourism and Education for the past five years, (2009 – 2013) will be distributed.
Other invited guests will be students from the primary and secondary schools and the 6th Form College.