Nevis Travel Symposium of Romance; important event on NTA's calendar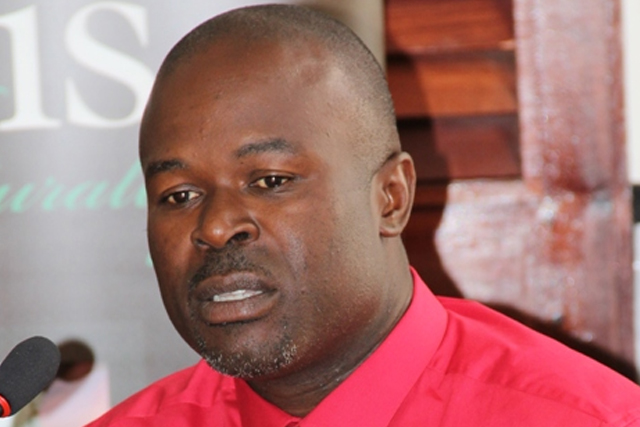 NIA CHARLESTOWN NEVIS (OCTOBER 18, 2017) — Mr. Greg Phillip, Chief Executive Officer of the Nevis Tourism Authority (NTA), says Nevis is better known as a destination for all things romance, thanks to the Authority's Nevis Travel Symposium of Romance event, now in its fourth year.
The symposium which will commence on October 19 to 23, 2017, is among the NTA's strategies to bring more visitors to the island and to take advantage of the romance industry across the world.
"What is very, very, important for us, is that Nevis is more known now as a destination for romance than it was before and we are truly continuing to push down this road because we see it as something very, very important," he said.
Mr. Phillip told the Department of Information on October 17, 2017, that the NTA is using the symposium to build on the fact that the island is now known as the most romantic island in the Caribbean. Therefore, their efforts are directed at harnessing the business that Nevis should get as a result.
The NTA Executive, added that the island is a destination which offers all that is necessary for romantic purposes travel and over the past here years they began taking specific actions to attract that demographic of the travelling public.
He said the Authority continues to forge relationships which they believe will pay off, as they continue to attract persons involved in the travel trade. Participants are immersed in everything there is to know about Nevis as a romantic destination.
"If they want to know the requirements for people to come to Nevis to get married, we tell them about that. If they want to see iconic places on Nevis where people can get married, then we show them.
"We also introduce them to the stake holders on Nevis and of course, we are not just speaking of the accommodations sector…We are also introducing them to people who are in the romance trade – suppliers in the romance trade," Mr. Phillip said.
At the end of the symposium, participants are fully equipped and better able to sell Nevis as a romantic destination and are certified as Nevis Romance Specialists. So far there are 40.
The NTA CEO, noted that over the past two years the initiative has begun to bear fruit. A number of the specialists based in America have so far made sales to the island for general vacation, honeymoons and anniversaries.
"It's already begun but it is early yet and ultimately, to be frank, we really do expect a lot more business from this. That's why we continue with this," he said.
The Symposium is being held in October in the last quarter of the year to push the NTA's marketing strategy for the coming year.
Mr. Phillip stated that America has an engagement season which collides with the Christmas and New Year period and the event prepares those who truly want to sell Nevis as a romantic destination, at a time when inquiries increase from persons seeking destinations to go to for any romantic purpose.
"So that's all part of that strategy. It's about the timing and for now, we really and truly do feel that this is the best way for us to go, when it comes to attracting romantic business to Nevis," he said.