Nevis Youth Career Expo 2023 exposes school-leavers to numerous  career options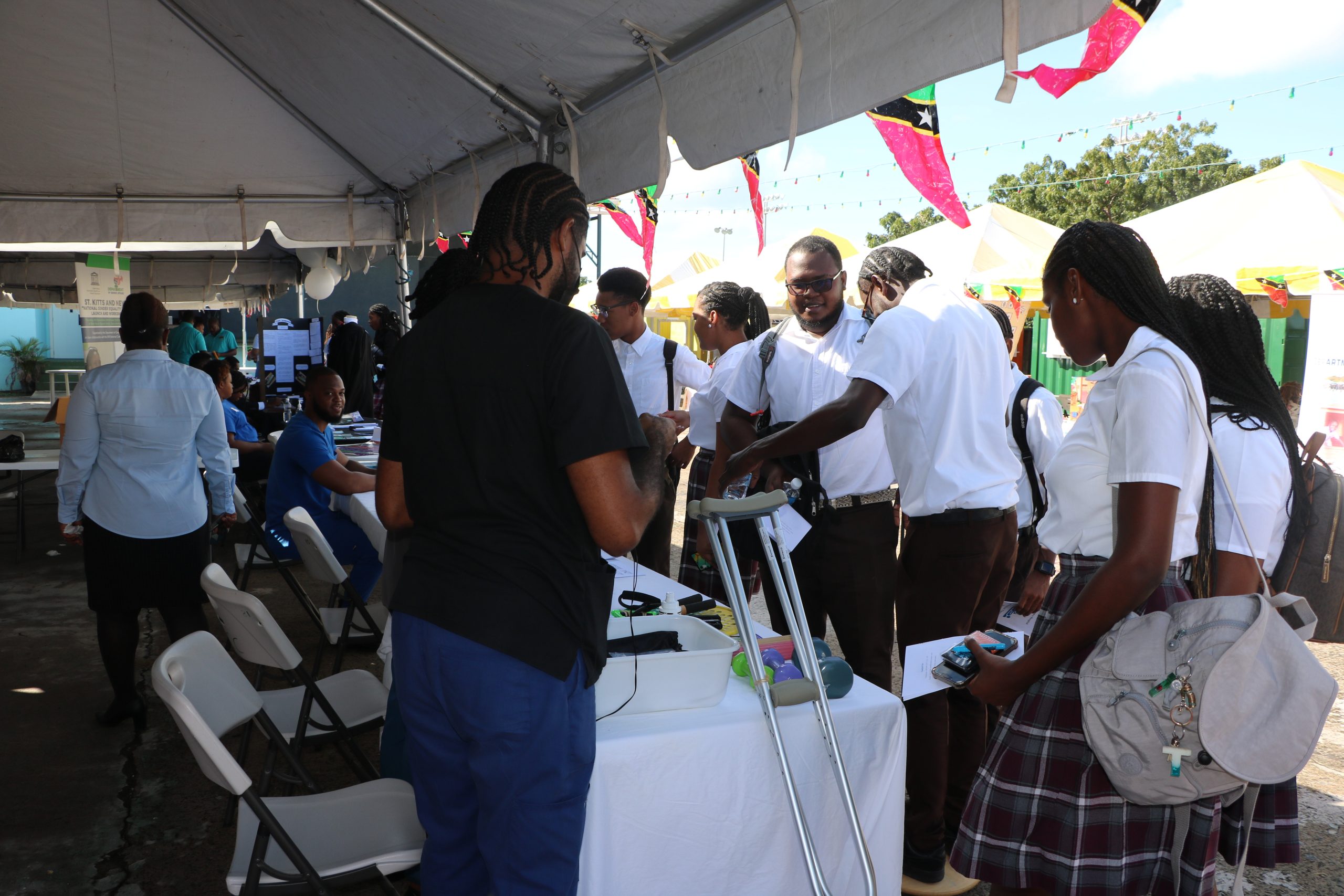 NIA CHARLESTOWN NEVIS (January 18, 2023)- Dozens of soon to be school-leavers attended the second annual Nevis Youth Career Expo on January 18, 2023, to get insight into some of the career fields available to them to pursue post-secondary and tertiary studies.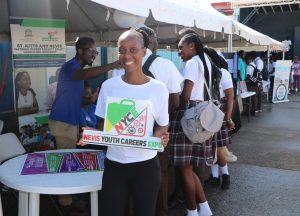 The event, the brain child of Gabriella Brantley, a young Nevisian currently overseas attending university, was coordinated by Senator Hon. Jahnel Nisbett, Minister of Social Services and Gender Affairs in the Nevis Island Administration (NIA) and a small team.
Senator Nisbett was on hand at the Nevis Cultural Village where the Expo was held. She explained the objective of the event, "The aim of this expo is to expose the school-leaving students on Nevis to a variety of career fields. It is set up in an informal fashion so the students are able to have a free-flow experience where they can interact with persons at any of the booths they are interested in. They can ask questions and hear directly from the professionals in the different industries to gain insight on how they can prepare themselves to access these fields in terms of employment."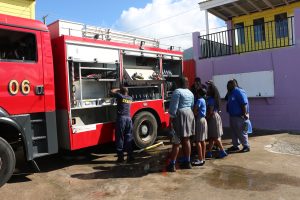 Hon. Nisbett pointed out that it was important to also feature entrepreneurs on Nevis at the Expo so that students see that they can create their own business and become employers themselves.
The event targeted students from the fifth forms of the high schools and from the Nevis Sixth Form College and saw some 50 individuals and companies participating in the public-private partnership.
A number of the government institutions and ministries participated along with the private companies. These included the Ministry of Education, the Legal Department, Alexandra Hospital, and Ministry of Tourism, as well as the Royal St. Christopher and Nevis Police Force and the Fire and Rescue Services.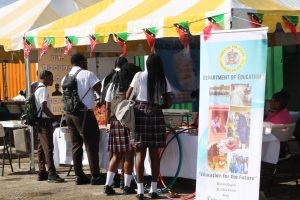 Some of the careers represented at the Expo this year included banking/finance, beauty/cosmetology, business/entrepreneurship, fashion and design, media, sports, telecommunications, construction/engineering, insurance, information technology, and visual and performing arts.
Hon. Nisbett thanked the members of the corporate community on Nevis and St. Kitts and the individuals who made the event possible through their generous sponsorship. She said it was her hope that coming out of the Expo students would have an idea as to what subjects they would need, and what areas of study they should pursue in order to gain employment in the fields that interest them most.