Nevis youths offered opportunity to be business owners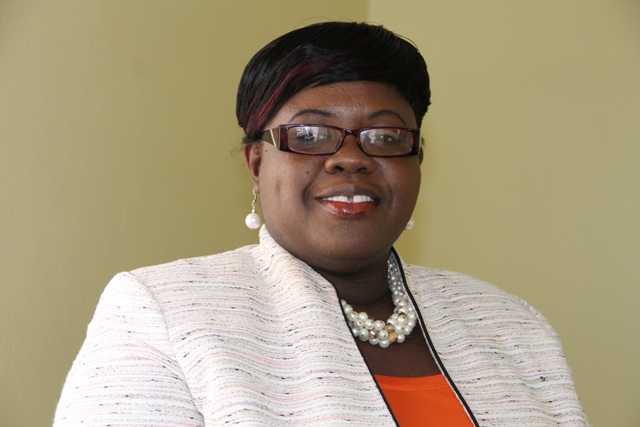 NIA CHARLESTOWN NEVIS (May 04, 2016) — Junior Minister of Youth and Sports on Nevis Hon. Hazel Brandy-Williams called on the island's youths to harness their creativity and be the agents of change on Nevis.
She urged the youths when she recently launched the Empowering Young Entrepreneurs (EYE) programme in an effort to address the issue of youth unemployment on the island.
"You have the power to change the way we view businesses and how we implement them. I know that you have many ideas and that you can do it, after all Nevisian 'Youth Lead, Not Tomorrow, Today,'" she said.
Under the new initiative, youths between the ages of 18 and 35 would have the opportunity to work with two partners to create a strong business team. They would receive up to $75,000 in the form of a business loan with zero percent interest; a monthly stipend for each member of the team for up to the first year after the business has been started and training and mentorship support for up to three years.
She explained that teammates would act as a source of support as well as accountability partners to ensure the success of the business.
Minister Brandy-Williams described the programme as one long-in-coming, since youth unemployment is identified as a major issue affecting young people.
She pointed to statistical data stating that youth unemployment is linked to antisocial behaviour and said a decision was taken by the Ministry to attempt to address the issue through entrepreneurship.
However, Mrs. Brandy-Williams stated that entrepreneurship is not only for individuals who may become involved in deviant behaviour but also provides opportunities outside the traditional job market.
She said it will give young people the opportunity to spread their wings and soar and to be as creative and innovative as they can with fewer limitations. EYE programme participants will also have training opportunities at their disposal.