Nevisian chef mastering new skills at leading culinary arts school in London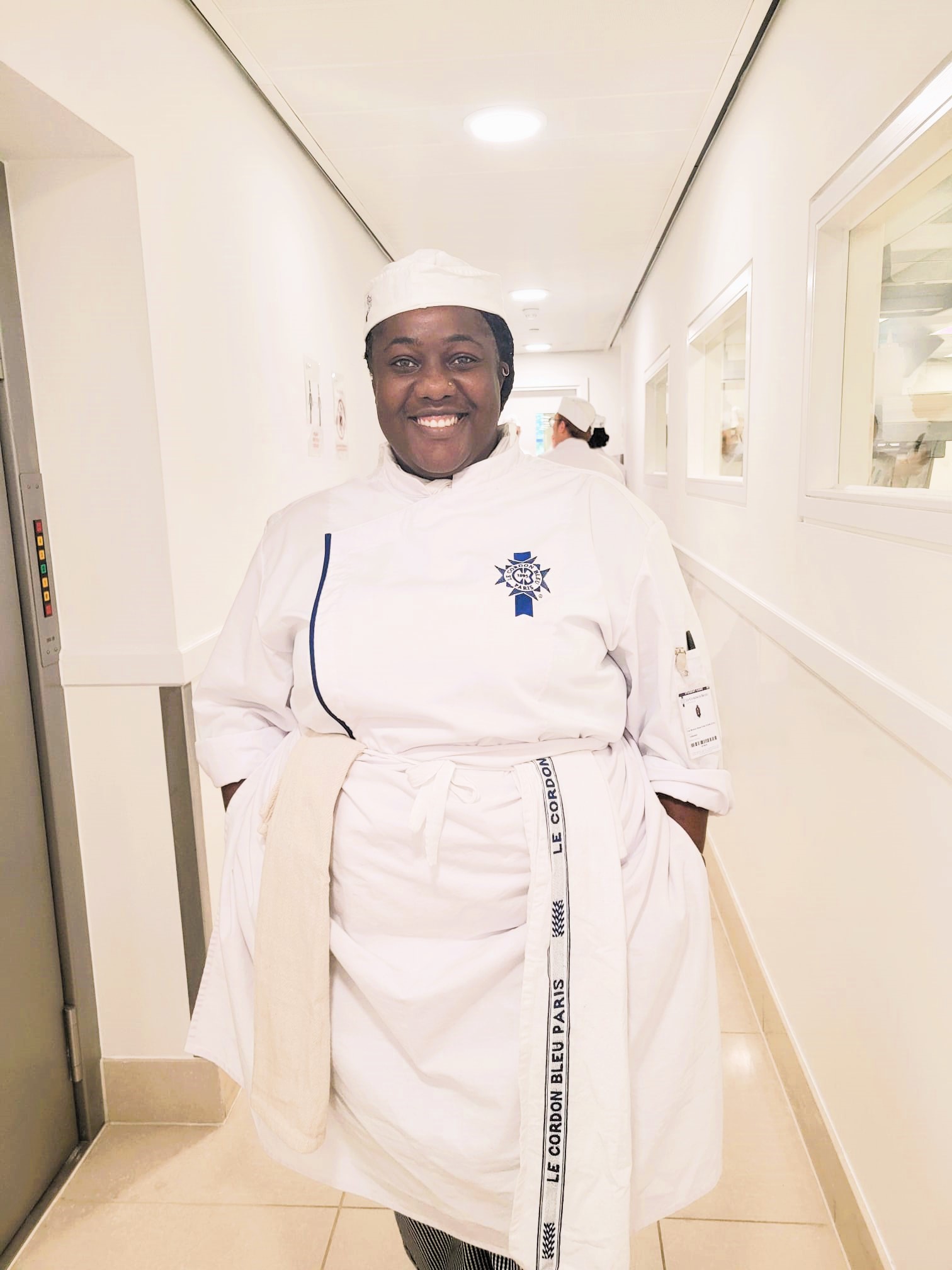 NIA CHARLESTOWN NEVIS (August 22, 2023)- Gingerland resident Ms. Berecia Stapleton is excelling in her studies at the world leading Le Cordon Bleu London culinary arts institute of cookery, wine and hospitality management.
Ms. Stapleton, a local chef from Nevis, is pursuing her passion in the culinary arts in the UK after winning the Nevis Tourism Authority (NTA) NICHE Culinary Scholarship. The award affords her the opportunity to sharpen her skills with a 10-week course in plant-based culinary arts.
Providing an update on her studies, Ms. Stapleton explained that the course entails a great deal of practical exercises where students watch chef demonstrations and are then required to perform the same tasks. The course also comprises theoretical concepts including proper food storage, and identifying high-risk foods.
The culinary student said she is enjoying the classes such as knife skills training, preparing different types of sauces, and recreating delectable plant-based meals.
"So far it's going well. It's exciting. It's a lot of work; a lot of information to take in, but at the same time you are in a group of diverse people and you're learning so much from the chefs and each other," Ms. Stapleton conveyed.
Ms. Stapleton began her studies on June 30 and upon her return home will act a brand ambassador for Nevis in the area of culinary skills.