Nevisian Premier welcomes new Asphalt Plant to St. James Parish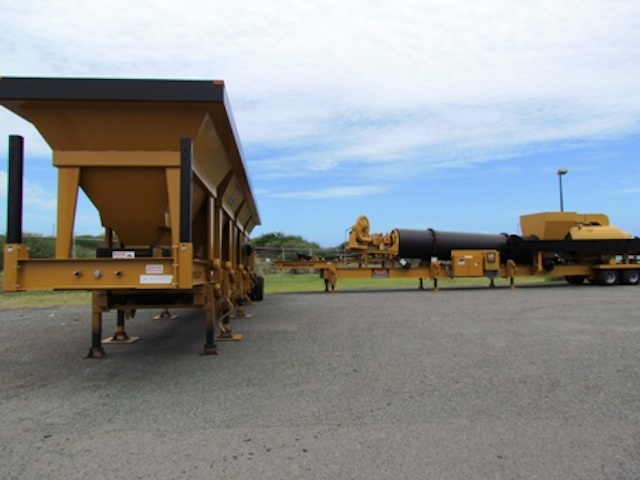 Asphalt plant at New River
(CHARLESTOWN, NEVIS–WEDNESDAY, JUNE 29TH, 2011) Premier and Leader of the Nevis Reformation Party (NRP), the Hon. Joseph Parry has underscored the value of planning as a way forward for the people of Nevis, while addressing an attentive audience at the commissioning of the new asphalt plant at New River in St. James Parish on Friday.
"First of all the plan was to be people-focused, to make people's lives better, so those who didn't have homes would now have homes. Those who didn't have an education have now received an education, and many can see the purpose of the water programs, agriculture, roads and development in tourism," the Premier said.
He further asserted that if a country does not have proper infrastructure like roads and water, that country cannot have further development.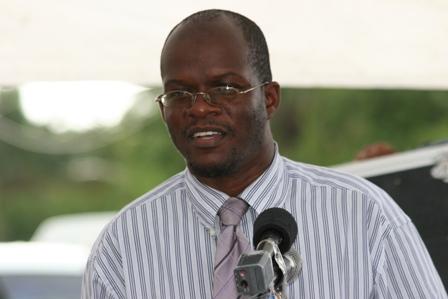 Attorney General Hon. Patrice Nisbett speaking
The Premier said that his NRP-led Administration is in the business of transforming the country and thanked all those involved in securing the asphalt plant.
"This government has a plan because we know what we are doing and this asphalt plant will save the island of Nevis hundreds of thousands of dollars."
The Hon. Joseph Parry stated that his NRP-led administration is in the business of transforming the country, because the government is progressive. "The transformation of Nevis has begun under the NRP, and it will continue until the day comes, when Nevis will be the glorious paradise of the Caribbean," said Premier Parry.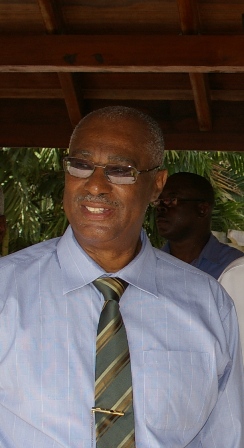 Premier of Nevis, Hon. Joseph Parry
Meanwhile, Attorney General of St. Kitts –Nevis, and NRP candidate for St. James in the July 11 local elections, the Hon. Patrice Nisbett, told the audience that since 2006 he had ensured that the roads in St. James Parish receive due repairs, because the NRP believes that it was fit that the people of St. James receive quality roads.
"I want to ensure that the people of St. James' demand and deserve the best quality of roads to lead them in and out of their homes," the Hon. Patrice Nisbett said.
The Nevis Island Administration recently purchased the new state-of -the -art asphalt plant to better address the growing infrastructural needs of the island.