New international bank to begin operations on Nevis shortly, says Nevis Premier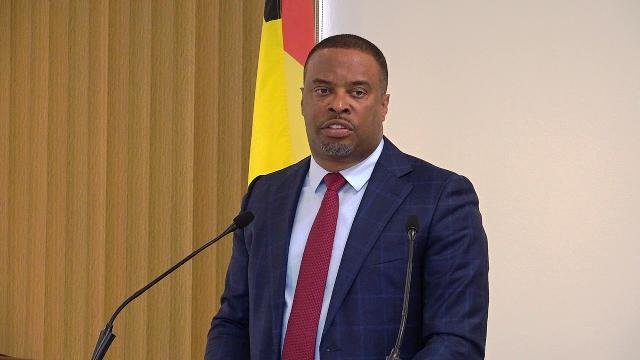 NIA CHARLESTOWN NEVIS (March 01, 2019) — Another international bank will soon be operating in Nevis.
Hon. Mark Brantley, Premier of Nevis and Minister of Finance, made the announcement at his monthly press conference at the Cabinet Room at Pinney's Estate on March 01, 2019.
"I am very proud also to announce that the technocrats in the Ministry of Finance have recommended, and I have agreed with their recommendation, to approve the first international bank for Nevis since The Bank of Nevis International was formed way back in 1996. So we are now going to have another international bank on Nevis," he said.
Mr. Brantley said the new financial institution in the financial services industry will bring additional jobs to Nevis in keeping with the Nevis Island Administration's thrust in job creation, job generation and the economy in 2019.
"I am told that they are already advertising for workers. The financial services industry provides jobs as we know good paying jobs. Jobs that are higher level. I am told they are seeking people – compliance officers and people with banking expertise…
"I am happy that as part of that jobs generation that we are attracting and have been able to attract so far a new international bank for Nevis that will open its doors shortly I am advised," he said.