New JLPS cafeteria launched; school joins NIA's School Meals Programme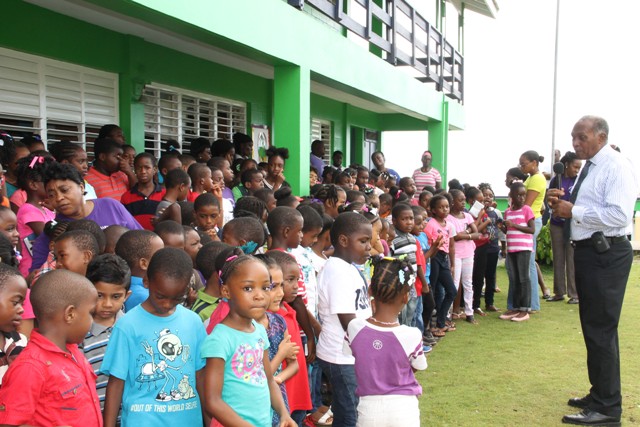 NIA CHARLESTOWN NEVIS (OCTOBER 03, 2016) — Premier of Nevis and Minister of Education in the Nevis Island Administration (NIA) Hon. Vance Amory told students of the Joycelyn Liburd Primary School (JLPS) in Gingerland that the new school cafeteria they used for the first time on October, 03, 2016, provides an opportunity for them to have healthy meals.
Mr. Amory made the comment while addressing the students at the school's assembly on September 30, 2016. He later toured the facility and met with the six-member staff, headed by former JLPS principal Marion Lescott. The school joins other government-owned schools for the first time with the School Meals Programme.
"The cafeteria has been constructed to ensure that you the students of the Joycelyn Liburd Primary School receive nutritious meals here at the school and in comfortable surroundings…
"I want to say to you that we will always be there to support you. Provide for you those things which will make you the best young people in Nevis and in the Caribbean," he said.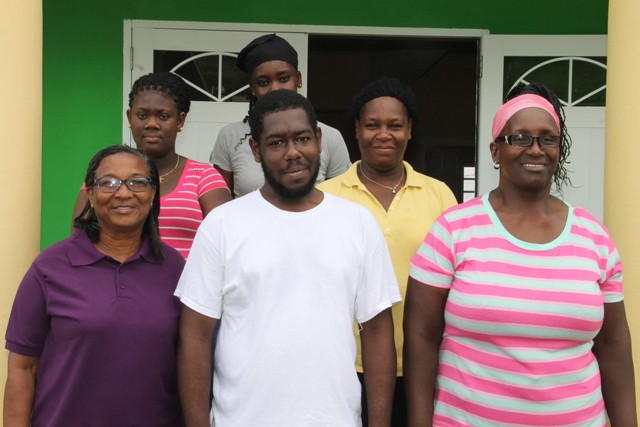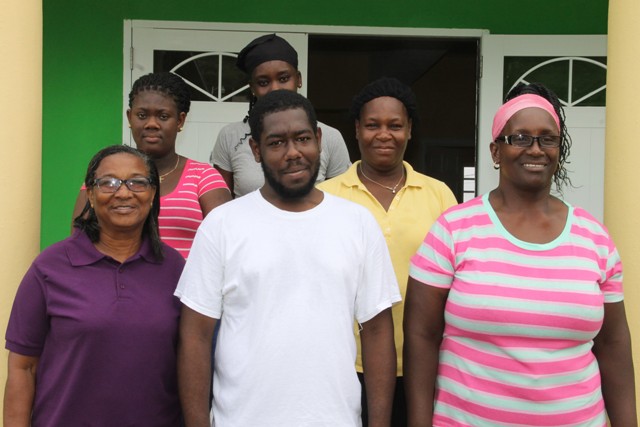 Mr. Amory who is also the Area Representative, told the students he had also sought assistance from a donor for a green house for the school, that would allow the students to take part in the provision and production of their own vegetables with assistance from the Department of Agriculture.
Meantime, the Premier used the opportunity to urge the students to do well in their school work. He expressed hope that their behaviour would be enhanced during the new school year.
Mr. Amory also told them they should look to the example of Shavon Lawrence, a past student who has returned to serve his alma mater as the head cook at the cafeteria.
"It is good that you have someone, a male, who will be the head cook here at your school. Those of you who are looking for something to do when you leave school, a career, a profession, you can consider being a chef as one of those options, as one of those careers, you can do when you grow up," he said.
The other members of staff at the cafeteria are cooks Sandra Claxton, Sandra Hobson and Tesheba Freeman. Randelicia Chapman is the kitchen attendant. Outside of the official working hours, two cleaners will be on hand to clean the facility.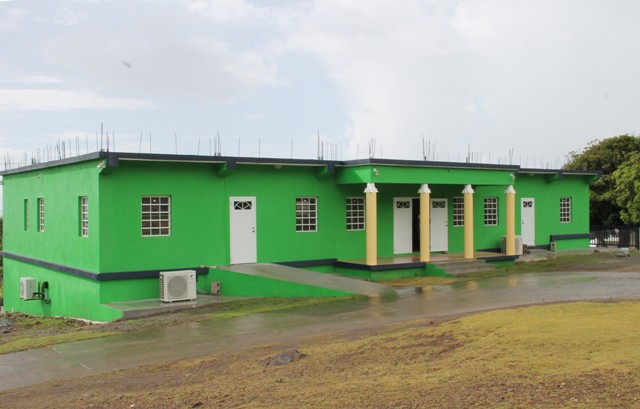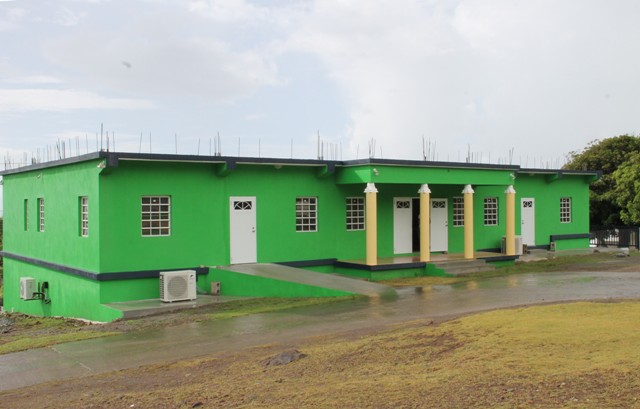 Construction of the cafeteria commenced in 2015. The facility is 3,000 sq. ft. and provides for an open dining area which will also serve as a meeting room, a 1,000 sq. ft. kitchen with additional storage space and two washrooms.
Mr Carlisle Maynard was the local contractor for the project which was constructed through the Nevis Housing and Land Development Corporation.