New Year's Day Address 2015 from Leader of the Opposition St. Kitts and Nevis Hon. Mark Brantley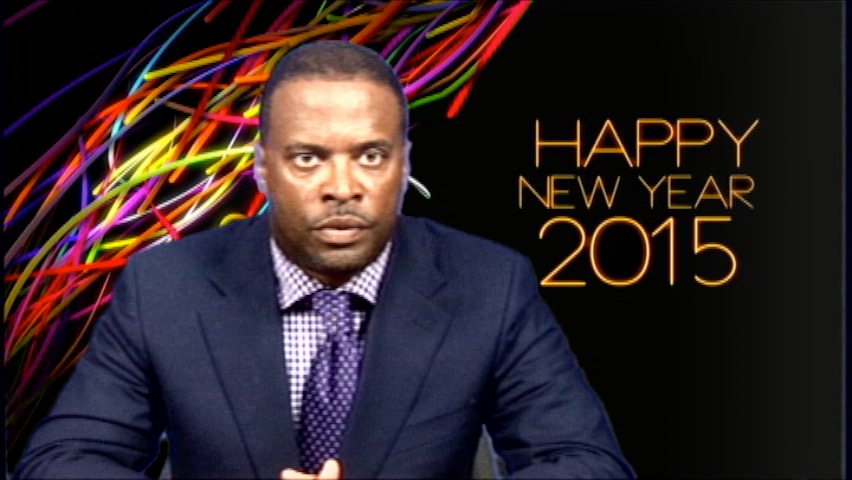 CHARLESTOWN NEVIS (January 01, 2015) — My fellow Nevisians and Kittitians at home and abroad and fellow residents of our twin island Federation, I bring you greetings on yet another celebration of the dawn of a New Year. I do so in my capacity as your fellow citizen and a Parliamentarian charged with the weighty task of serving our Nation.
It was Edith Lovejoy Pierce who famously said:
"We will open the book. Its pages are blank. We are going to put words on them ourselves. The book is called Opportunity and its first chapter is New Year's Day".
I was struck by these simple yet profound words because they contain within them an inescapable truism, that each and every celebration of a new year gives us all the opportunity to write our own chapter, using our own words and actions, in this ongoing story which is the life and times of our beloved country.
My question to you and challenge to us all, is what words and what actions will this new chapter employ? What will be the language of the Federation of St. Kitts and Nevis and the collective will of its people this New Year? What will prove to be our actions or omissions which will define us in 2015?
I do not believe that it will surprise any that an election is upon us. I can therefore use this occasion of this first chapter in this book called Opportunity, to engage in the ancient ritual of politicking.
I can tell you how great my political side is and how awful the other political side is. I can extoll virtues of candidates and potential candidates and seek, so far as words can do, to elevate them to demi Gods or condemn them to workers of iniquity.
I can ask you to vote for me and the candidates who seek to form the next Government but I have decided, that in this the first chapter of the book called Opportunity for our little country, the cry ought not to be one of partisan politics. It ought not to be one of further divisiveness, polarization and denigration.
Our first chapter for this dawn of a New Year should be made of sterner stuff. We should seek so far as mere words will allow, to exhort our people to aspire to manifest the greatness that lies within them. We must celebrate with those who have shown success over the past year; mourn with those who mourn; commiserate with those who suffer; help those who need succour and support and sustain our families, neighbours and communities.
Had I only the oratory of Cicero, I would seek to let my words fall so softly on your ears that you will be moved to achieve truly great things in this New Year. If only I could conjure up the eloquence of Mark Antony, I would move you to tears and then to action. If my pen were inspired by God himself as the Psalmist David, I would, with mere words, balm the troubled soul of our Nation but since I have none of those attributes, I must use plain words, in the hope that an attentive ear gleans proper meaning.
So therefore, I say to my fellow Kittitians and Nevisians and those so privileged to call our country home, as we embark on this new chapter in this book called Opportunity:
* Let us learn once again the fundamental Kittivisian tradition of loving our neighbours and caring for them as we care for ourselves.
*Let us pledge ourselves to fighting together the scourge of crime and criminality that continues to bedevil our country.
* Let us learn once again the ability to work together for the greater good, of not some but all, of our people.
* Let us recommit ourselves to protecting our environment and being good trustees of this our land.
* Let us rekindle our respect for our Constitution and the high offices enshrined therein. Our citizenry must respect high constitutional offices, just as those who temporarily hold such offices must respect their office and the citizenry they serve.
* Let us appreciate that the least of us is equal to the greatest of us. Our rights and benefits in this our land, flow not from societal position or family bloodline or political connections but from our citizenship. None of us should be denied his or her birth right in these lands called St. Kitts and Nevis.
* Let us agree that that our people are defined not by the station or village or island of their birth but by their abilities and the extent of their ambitions
* Let us accept that the fundamental rights and freedoms of our people must be respected and that we, you and I, respect the rights and freedoms of others. Our people must be able to participate in their democracy without fear and without intimidation. We must be willing to shout at the top of our voices that which we fervently believe whilst defending our brother's right to shout at the top of his voice that which we categorically reject.
* Let us defend our democracy at all times, even as its enemies encamp at our Nation's gates.
* Let us renew today our pledge to love and care for each other, to raise each other up, to help the sick, the elderly and the infirm, to assist the poor and the needy, to feed the hungry, to clothe the naked, to shelter the homeless.
*Let us, my brothers and sisters, strive valiantly to shut out the steady diet of negativity and look forward to this new chapter for our Nation with abiding hope and assurance.
I believe that in this New Year, our people will shortly be called upon to make far reaching choices. I implore you to reflect soberly, pray sincerely and choose wisely.
Our time of waiting for a hand-out or begging for a fish is over. It is now time for us all to learn how to fish. It is time for us to move from the category of the poor and the indigent to self-sufficiency. It is time for the awesome potential of the Kittitian and Nevisian people to be unleashed. Our lands must be made available to us. Our development must be sensible and sustainable. Our leadership must avoid reckless decisions that perhaps benefit a select few but harm the multitude. It is time my fellow countrymen for a different paradigm, a different direction, a different chapter in this book called Opportunity.
As we journey then into the unknown of 2015, let us be guided by the fervency of our love of country and our commitment to put our country above ourselves. Let us stop asking what St. Kitts and Nevis can do for us and instead, ask what we can do for St. Kitts and Nevis.
It is time my brothers and sisters. It is time. It is time.
May we all seek through our words and our actions, to write a new chapter in this our beloved country. Only together in unity with a renewed sense of love for our Nation and love for our neighbours, can we truly confront the challenges that this New Year will undoubtedly bring.
Only together in unity can we scale the dizzying heights of progress as a young Nation. Only together in unity will we finally be able to live out our creed, "A Nation bound together with a common destiny".
I cannot end this brief message without turning attention to my beloved Nevis. I wish to publicly congratulate my brother Oscar "King Astro" Browne for winning the National Carnival Calypso King competition.
I am told that this is the first time in 43 years of our national carnival that a Nevisian has won. This young Nevisian has made history and has done so most decisively.
I also wish to congratulate the Nation's State Scholar for 2014, Ms. Chloe Williams. Permit me also to congratulate Ms. Imani Caines, Ms. Nicoyan Blackette and Ms. Bernesta Liburd – all women; all Nevisian. The top four students in the entire Nation for 2014 in Cape overseas exams.
Let me also congratulate my own daughter Brianna Brantley for making us exceedingly proud by emerging as the top Nevisian student in the CSEC examinations. I last wish to congratulate Ms. Kimi Lee Knight, the top CSEC student for the Nation. Ms. Knight is born of a Brown Hillian mother and so, she, like King Astro, like Bernesta, like Brianna, all trace roots to the metropolis of Brown Hill in the island of Nevis. Truly phenomenal!
May God bless you most abundantly for the New Year and beyond and may He from whom all wisdom and mercies flow, continue to be our guide and our guard in this the land of our birth.
I wish you a Happy New Year, good health and prosperity as we work together for a better Nation.