NIA delegation on fact-finding mission for Nevisians well-being in hurricane ravaged Anguilla; St. Maarten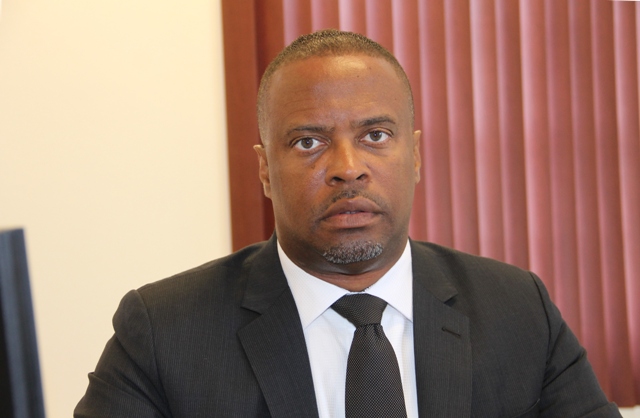 NIA CHARLESTOWN NEVIS (September 14, 2017) — Deputy Premier of Nevis Hon. Mark Brantley and a delegation from the Nevis Island Administration (NIA), will return to Nevis later today, at the end of a one-day fact finding mission with Nevisians residing in hurricane ravaged Anguilla and St. Maarten. The visit will better assist the Administration to address their needs.
Mr. Brantley, who heads the mission, departed from the Vance. W. Amory International Airport on September 14, 2017, accompanied by Hon. Alexis Jeffers and a four-member technical team which spans the areas of Finance, Education, Health and Social Development in the NIA.
"We want to hear from our nationals. Hear from them as to what their needs are so that we can come back and better inform both the NIA Cabinet and the Federal cabinet as to what is happening.
"The intent is that we get a first-hand knowledge, a first-hand look and first-person reports on what is necessary so that we can determine, as a government, the most effective and efficacious way to assist our nationals in those countries," he said.
Federal Government ministers also visited nationals in other hurricane ravaged Northern Leeward islands this week.
Mr. Brantley explained that the visits were nothing unusual in the circumstances. He pointed to other government officials who have visited their respective islands since the passage of Hurricane Irma on September more than a week ago.
"We have seen of course leaders are travelling to these countries. President [Emmanuel] Macron of France has gone into St. Martin and St. Barts to find out the needs. We have had the Dutch King [of the Netherlands Willem-Alexander] who we gathered, has visited St. Maarten. We've had word that President [Donald] Trump is to visit Florida and the United States Virgin Islands and we also, of course, heard that the United Kingdom Foreign Secretary Boris [Johnson], he should be going to the British Virgin Islands and Anguilla.
"So it is not unusual that governments will send people in to see about their nationals," he said.
The Deputy Premier stated that St. Kitts and Nevis cares about its nationals and its people in the various islands and it is their intention to do whatever can be done to take care of nationals and others to ensure their comfort, safety and security.